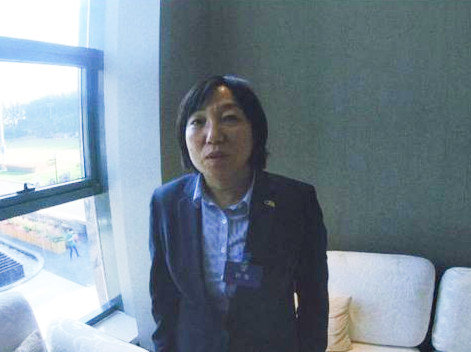 Vice-President of the Chinese Football Association Sun Wen in an interview [Xinhua]
Sun Wen, a retired Chinese professional football player who previously captained the China women's national football team, has a new role in China's football world.
Sun was elected as Vice-President of the Chinese Football Association (CFA) on August 22, and is ready to embrace new challenges to boost the development of football in China.
"I need to adapt to the new position, shifting from a professional player to an administrator, which is really challenging," said Sun. "The new role requires a lot of careful thinking and practice to find the problems and work out solutions."
"I would like to take the challenge and make efforts to promote the development of Chinese football," Sun added.
The new CFA leadership would further carry out the overall football reform plan and bring together more support from society to engage those who are passionate about the sport, she said.
The CFA's work report also proposes measures for the development of women's football in China, including encouraging retired women players to work on youth training and improving the incentive system.
"I will work together with the team members and use my professional knowledge to help the national team return to the world's top class as soon as possible," she said.
(Source: Xinhua/Translated and edited by Women of China)