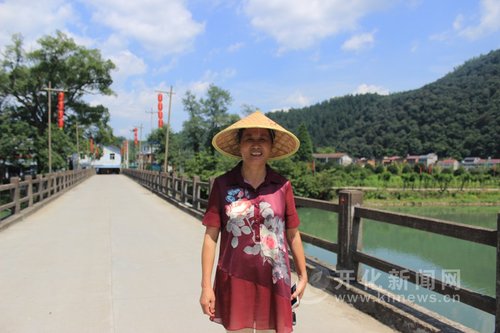 Xu Yifeng [khnews.cn]
An efficient rural official, who won her third term this year, has turned a heavily in-debt village into a well-off eco-tourism destination over the past six years.
Xu Yifeng, 54, is secretary of the Communist Party of China Xidong Village Branch in Kaihua County, east China's Zhejiang Province.
Becoming Village Leader
When Xu assumed office in 2011, the village owed 1.18 million yuan (U.S.$ 176,119) in debt and had defaulted on local officials' salaries for three years.
To guarantee normal operation, Xu personally took out 160,000 yuan (U.S. $23,880) to help pay the salaries and cover project expenses.
On June 19 in the same year, a heavy rainfall struck the county. The ensuing floods affected 129 villages and incurred over 180 million yuan (U.S. $26,865,671) in damage. Flood waters burst the dam in Xidong Village, leaving the area in a mess.
Suffering from great anxiety, Xu lost 3.5 kilograms of weight in a month.
Meanwhile, some male members of the village's leadership group refused to follow the arrangements of a woman and ignored her orders.
"No matter what others said, I just did my work. When encountering a difficulty, I overcame it bit by bit," she said.
Before being elected to her post, Xu developed a tree seedling business and had never worked as a village leader. So she visited demonstration villages one by one to get experience.
Seeking Government Support, Re-running a Hydropower Plant
To solve the debt problem, Xu traversed the county throughout the year. She reported the work in her village to related departments and asked them for financial assistance.
Although refused countless times, she never gave up until she got the financial aid, and she gradually helped her village clear all the debts in this way.
Xu knew it was not a permanent solution and they must find a way to make money. She thought of an abandoned hydro-electric plant. "Let's put it into operation again!" she said to other village leaders.
However, another difficulty stood in their path – it would cost over 800,000 yuan (U.S.$ 119,402) to replace and repair damaged parts of the power equipment.
Xu applied for a loan from a rural credit cooperative but was refused. She then thought of transferring the ownership of a deserted primary school. Her decision got support at a village meeting.
Now, the power plant generates over 100,000 yuan (U.S.$ 14,925) annually and has become the main source of the village's collective income.
Building Eco-friendly Village, Developing Tourism
Located in the mountains and embraced by rivers, Xidong has beautiful natural scenery. But, due to residents' bad living habits and weak awareness of protecting the environment, rubbish was scattered everywhere.
Xu demolished open rubbish which gave off an unpleasant smell and which were a haven for mosquitoes in summer. Instead, she mobilized villagers to sort the waste.
Moreover, she organized the building of a garden of over 10 mu (about 0.66 hectare).
With the improvement of the environment, villagers set up 12 home-stay inns.
To attract tourists, Xidong Village has held cultural festival for two consecutive years. As the number of tourists increased, villagers' incomes rose accordingly.
This year, Xu won her third term of office with a large margin of votes. Although advanced in age, she looks energetic and full of vigor.
"Villagers trust me. I will continue to do practical work and serve them with all my might," Xu concluded.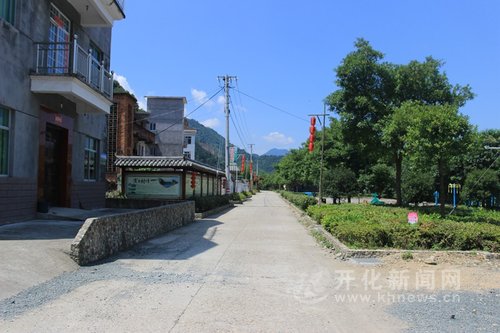 Xidong Village [khnews.cn]
People clean the street in Xidong Village. [khnews.cn]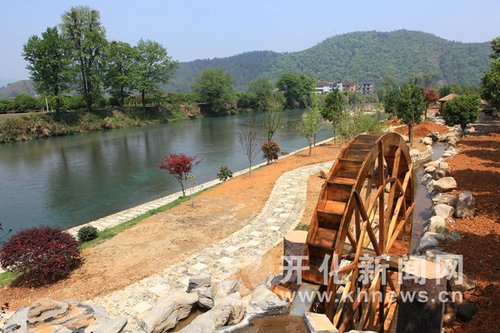 Scenery of Xidong Village [khnews.cn]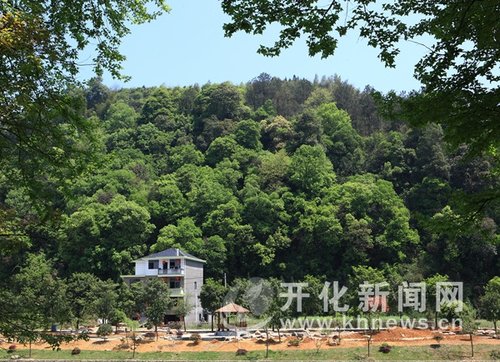 Scenery of Xidong Village [khnews.cn]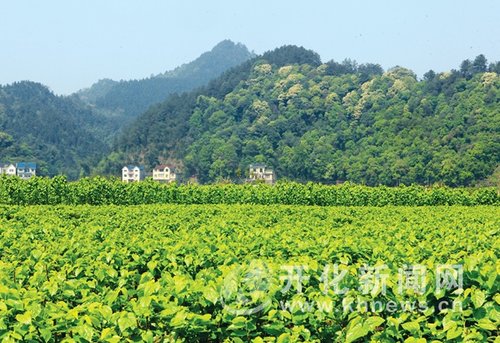 Scenery of Xidong Village [khnews.cn]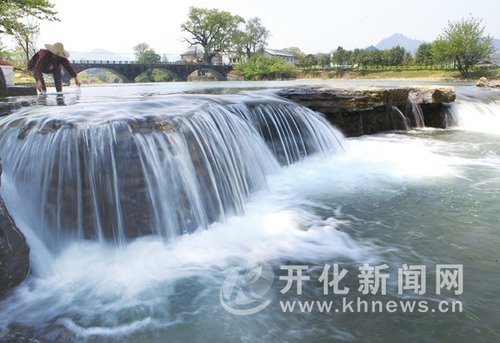 Scenery of Xidong Village [khnews.cn]
(Source: China Women's News/Translated and edited by Women of China)