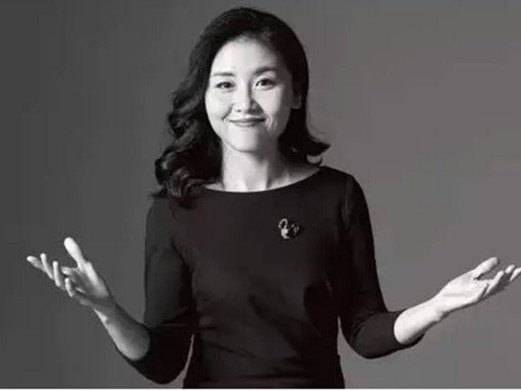 Professor Nieng Yan [Women Voice]
A recent announcement by an insider at Tsinghua University regarding the institution's top female scientist Nieng Yan has sparked debate over her imminent departure to the U.S.
"Professor Yan will join Princeton this autumn as the Shirley M Tilghman Professor of molecular biology," wrote a netizen on May 3.
The blog was confirmed four days later by a Tsinghua spokesperson who said Yan would leave for the U.S. in the coming days to assume office overseas.
Yan began her academic career with a bachelor's degree in biology from Tsinghua, graduating in 2000.
In 2007, she received a teaching offer from her Alma Mater and became one of its youngest professors at the age of 30 after completing doctoral and post-doctoral studies at the department of molecular biology at Princeton.
During her time at Tsinghua, she led a research team that made groundbreaking discoveries about the physical structure of a protein related to several diseases, including cancer and diabetes.
Yan's Response
Yan's response came on Monday in an interview with newspaper Guangming Daily, explaining the principal reason for her move was the desire for a new environment.
"I was afraid of staying in an environment for so long that I would become complacent and conservative, instead of making progress, without even knowing it," she said.
"It's not easy for me to make the decision because I received extremely good support at Tsinghua over the past 10 years.
"Here, I have my outstanding students, my great and friendly colleagues who inspired me and gave me pressure, and the school and our department's management office who offered me their full support.
"Under these incomparable conditions, the scientific achievements I made even exceeded my expectation in my early days of my return to Tsinghua."
When it comes to her departure, she said she hoped the new environment would give her some extra pressure and inspire her to make further breakthroughs.
"Tsinghua and Princeton are both my Alma Mater. It's been my ideal for a long time to teach at the two institutions I'm proud of," she said.
"I felt quite happy that they offered an olive branch to me in 2007 and 2015 respectively making my dream come true."
Yan added she would do her best to promote collaborations between Tsinghua and first-class foreign universities like Princeton.
Tsinghua University's Response
The institution's spokesperson said that in recent years, more and more of its doctoral graduates had left to join the faculty of leading universities abroad. It reflects a new development stage of China's higher educational institutions.
"Academic studies and talent cultivation at domestic institutions like Tsinghua are of a high degree of recognition among world-class universities, and some outstanding Chinese scholars have met their professorship standards," he said.
"In her 10 years at Tsinghua, Yan achieved outstanding research results in molecular biology and became one of China's leading research talents in the field.
"We believe her return to Princeton would help the international transmission of China's academic ideas, educational concepts and our school's academic style to make them exert a greater impact."
The spokesperson said Tsinghua would continue supporting the development of scholars like Yan and hoped that they could make more prominent achievements.
"We're looking forward to their return to China and Tsinghua in the near future. We're convinced they would bring with them newer concepts and more experience and serve China's educational and sci-tech causes in a better way."
Professor Nieng Yan conducts an experiment. [Women Voice]
Professor Nieng Yan (L) conducts an experiment. [Women Voice]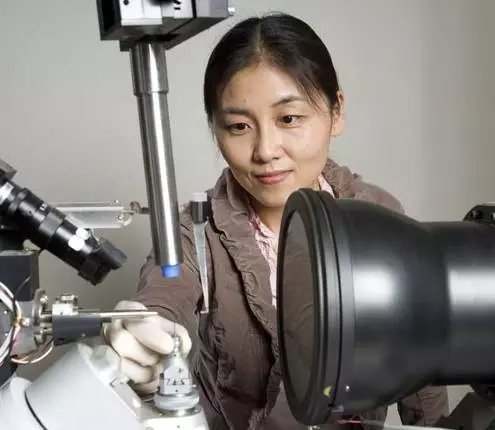 Professor Nieng Yan conducts an experiment. [Women Voice]
(Source: Women Voice/Translated and edited by Women of China)