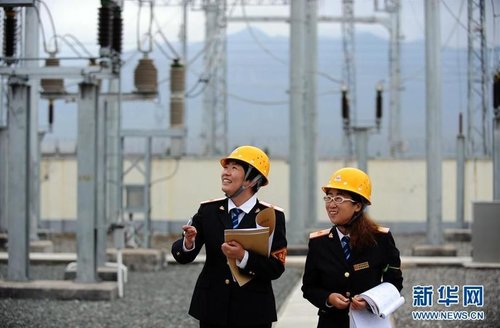 Wang Qiong (L) and her colleague examine high-voltage power supply equipment on September 25 in the substation. [Xinhua]
To guarantee the safe electricity supply of a section of a railway high on a plateau, four women earnestly stick to their post at a substation 3,000 meters above sea level.
Wang Qiong from Xining, northwest China's Qinghai Province, works at the local branch of the Qinghai-Tibet Railway Company.
She said that, along with her, all of the other three staff members in their substation are women, who work in pairs and check all the equipment and devices every two hours.
The substation provides electricity for the Lanzhou-Xinjiang High-speed line which links the city of Lanzhou in northwest China's Gansu Province to northwest China's Xinjiang Uygur Autonomous Region.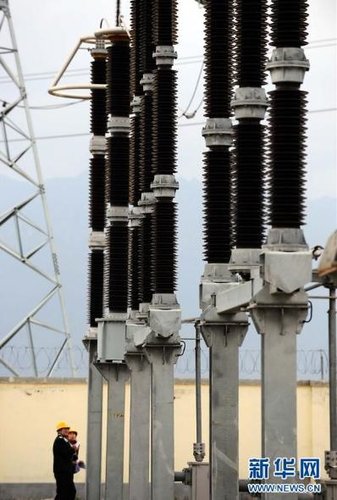 Wang Qiong and her colleague examine equipment on September 25. [Xinhua]
Wang Qiong and her colleague examine equipment on September 25. [Xinhua]
Wang Qiong and her colleague examine equipment on September 25. [Xinhua]
Wang's workmate Tian Li cooks a meal in the canteen of the substation. [Xinhua]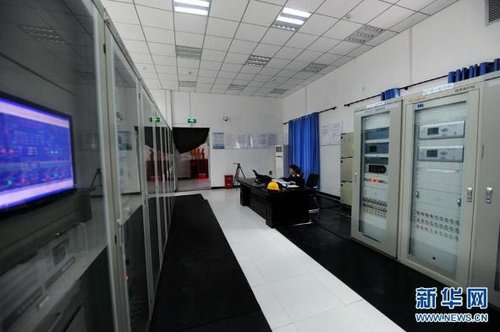 Tian Li is on duty in her office. Tian and Wang take it in turn to work the night shifts. [Xinhua]
(Source: Xinhua/Translated and edited by Women of China)