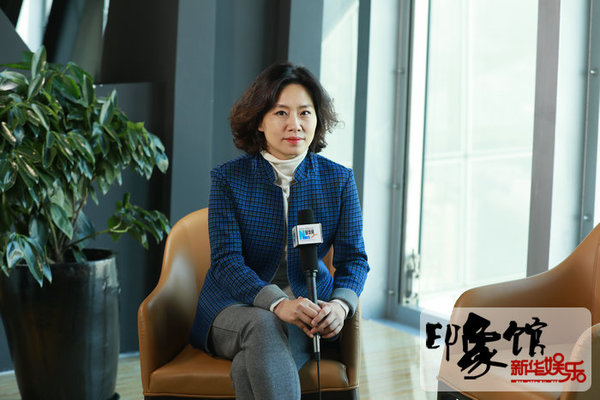 Shi Xiaonuo gives an interview with Xinhua Online. [Xinhua]
A presenter and producer from China Central Television (CCTV) talked about her experiences and close interactions with domestic business luminaries during her hosting of popular TV program Meet the Higher-ups for nearly three years at a recent book promotion gathering.
Shi Xiaonuo, 45, was invited to share her stories with the public and to promote her new book Never Too Late to Be Independent at 40: the Stories Behind Meeting the Higher-ups in Beijing on November 29.
After graduation from Beijing Broadcasting Institute (BBI), predecessor of the Communication University of China (CUC), in 1995, Shi landed work in the regional television studios of southwest China's Sichuan and Chongqing.
She became the No. 1 hostess of Chongqing Radio and Television at the age of 25.
Shi left for Beijing and officially joined CCTV in 2002. Since then, she has hosted News List, Economic News, the documentary Where Are You From and several other TV programs.
Shi got an idea that she must redefine her orientation and devote herself to something that she is really enthusiastic about when reading the inspirational stories of Ha Wen, who was the chief director the CCTV Spring Festival Gala for three consecutive years.
Shi admitted that she had no plans about her career before that and she used to be a lazy person.
Therefore, the first season of Meet the Higher-ups came into being in February 2015, though she even encountered doubts of her success from her mother.
Shi's performance wasn't perfect when she sat down with Legend Holdings chairman Liu Chuanzhi in the first episode of the first season of Meet the Higher-ups. Liu recalled that she seemed to be a little bit nervous and not as confident as a TV presenter should be.
Apart from making more changes in herself, she tried her utmost to win the hearts of those interviewed and take control of the pace of their dialogue.
Under the support of her teammates, Shi has regained her confidence and given sound performances in following interviews.
Right now, Liu refers to Shi as a beautiful "entrepreneur" since she is likely to view Meet the Higher-ups as her own business venture.
Therefore, she wrote her transformation from a TV presenter to a program producer and the inspirational stories of those interviewed into her new book.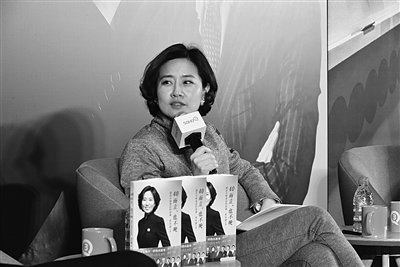 Shi Xiaonuo talks about her growth experience and interactions with domestic business luminaries at a book promotion gathering on November 29 in Beijing. [yangtse.com]
(Source: Xinhua, yangtse.com/Translated and edited by Women of China)