Lan Yu watches models on the catwalks. [Xinhua]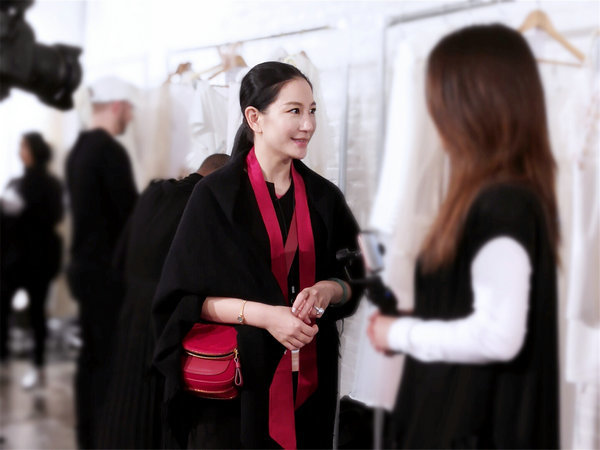 Lan Yu talks with visitors. [Xinhua]
Top Chinese fashion designer Lan Yu showcased her latest Fall/Winter collection at New York Fashion Week earlier this month.
At the event on February 8, she wore a short, red coat decorated with elaborate embroidery, impressing everyone with her elegant style.
The show was held on the theme of "Free Love", featuring a bright new look which conveyed boldness and self-confidence.
Lan has long set an example for other contemporary women by incorporating her philosophical interests into her creations, which include both Oriental and Western elements.
Foreign media praised her creations, strongly affirming her talents and efforts.
(Source: Xinhua/Translated and edited by Women of China)