Yulia Naumova (L) demonstrates to a student how to create traditional Chinese paintings in her workshop. [People's Daily]
Russian artist Yulia Naumova has spent over two decades mastering the essence of traditional Chinese painting and lecturing on the subject to her compatriots.
Naumova first became interested in Chinese culture and art when she read an illustrated collection of fairy tales from Asia, mostly from China, in her childhood.
Her enthusiasm toward traditional Chinese painting was later reinforced when she saw pictures and animations based on Wu Cheng'en's classic novel Journey to the West.
The first time Naumova closely saw the works of Chinese masters such as Qi Baishi (1864-1957), Xu Beihong (1895-1953) and Wu Changshuo (1844-1927), was at an exhibition in Russia in the late 1980s.
A display of traditional handicrafts at the China Cultural Center in Moscow in 1996 further boosted her faith in learning about the subject. Shortly after, she enrolled in a training class on Mandarin and calligraphy.
To better realize her dream, Naumova took her children along with her to a university in east China's Shandong Province in 2005, where she could make a living by teaching Russian-style oil painting and immerse herself in traditional Chinese painting during her free time.
Her understanding of, and competence in, the Chinese style of painting became more mature in the following three years, during which time she often visited painters all around the country and consulted them on how to improve her skills.
Therefore, it was not a surprise for participants at a recent reception at the Chinese embassy in Moscow to find that she could produce such high-quality works.
Naumova has been preoccupied with the instruction of traditional Chinese painting ever since she returned to Russia several years ago.
In addition to accompanying some of her students to visit China and personally experience local culture, she has opened both online and offline schools to help preserve the legacy of traditional Chinese painting.
She said in a recent interview that her greatest accomplishment is to familiarize more Russian people about Chinese-style painting and added that there is no shortcut but hard work in grasping the complicated art.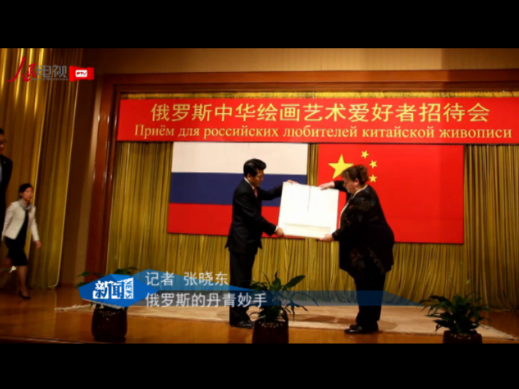 Chinese ambassador to Russia Li Hui (L) and Yulia Naumova (R) jointly scroll down a painting by Naumova at a reception held by the Chinese embassy in Moscow on November 15, 2017. [People's Daily]
Li Hui (L) and Yulia Naumova (R) jointly present her painting at the reception on November 15, 2017. [People's Daily]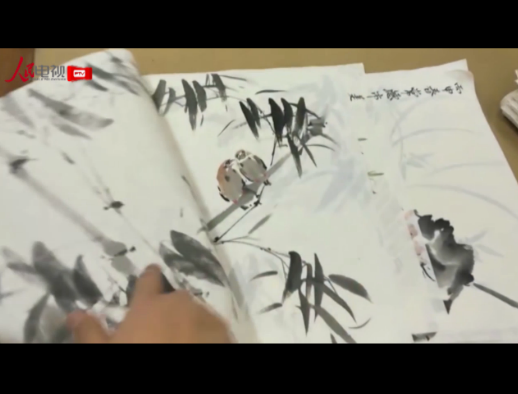 Yulia Naumova talks about her paintings during an interview. [People's Daily]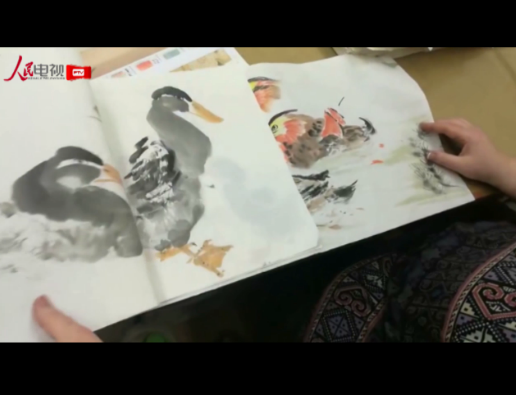 Yulia Naumova talks about her paintings during an interview. [People's Daily]
(Source: People's Daily/Translated and edited by Women of China)