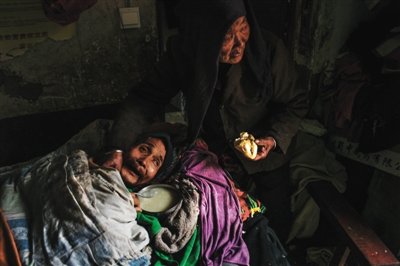 Zhang Cuilian takes care of her son for dinner in Gaomiao Village, in Shangcai County. [Xinhua]
Severely handicapped people from poverty-stricken families in the village of Liuyue and other nearby villages in Shangcai County, central China's Henan Province, have formed a big new family in the context of the national poverty alleviation policy. They live together and support each other.
Guan Ge is the mother of Liu Jing, who became paraplegic in an accident when she was 15. Guan was employed by a support center as a carer in 2016 and took care of her daughter and her roommate's daily necessities with her monthly salary of 2,000 yuan.
Before Liu entered the support center, she had lost her ability to take care of herself, lying at home for 12 years whilst Guan took care of everything for her. The family could only rely on the father. Not only that, Liu became increasingly irritable, which aggravated Guan's psychological burden substantially.
At first, Liu was not willing to enter the support center, but she accepted after the major secretary of poverty alleviation visited and persuaded her repeatedly. Guan and Liu gradually adapted to their new life after some time. Guan was gratified that her daughter could reconcile with her.
The Impoverished Family Support Center in Liuyue was completed on August 1, 2016. It is one the first batch of pilot projects in the country and currently houses 15 severely handicapped people from poor families who all have above grade-2 disabilities or are intellectually disabled with no self-care abilities. In addition, there are seven carers and a cook who are from registered impoverished households.
Several such support centers have been built, with 16 in Shangcai County currently, housing 257 people with severe disabilities and a workforce of 145, all of whom are from poor families, helping about 300 poverty-stricken households out of poverty. There are 16 more under construction.
With the 32 support centers being put into service, all 786 poor and severely disabled persons who meet the conditions of support in the county and have the willingness to stay will be accommodated. After the success of the Shangcai County pilot project, it will be promoted in across Henan.
(Source: Xinhua/Translated and edited by Women of China)
The poverty-stricken families of severely disabled people in Liuyue Village, Shangcai County, take photos of the residents and care workers. [Xinhua]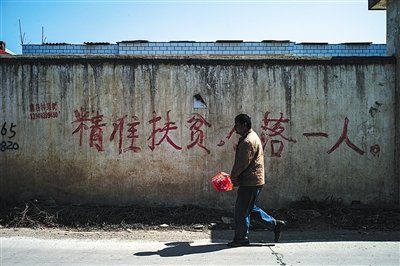 In the village of Gaozhuang, Zhangping County, Henan Province, the slogans of "poverty alleviation, no reduction" were written on the wall of the villagers' homes. [Xinhua]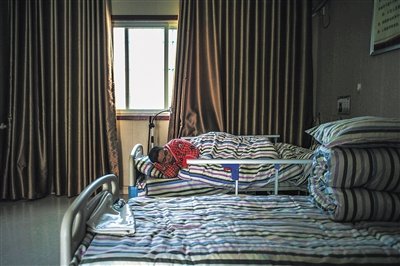 One occupant rests in a room. [Xinhua]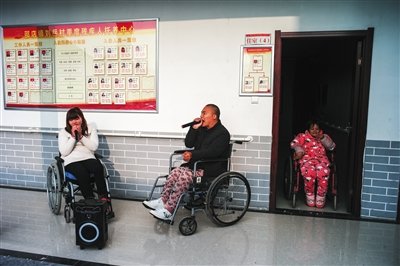 Liu Jing and Liu Gengchen sing in the support center. [Xinhua]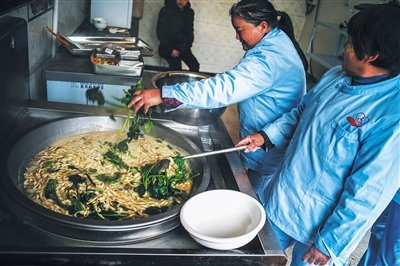 Two carers help in the kitchen. [Xinhua]
Liu Gengchen shows her online store to the carer. [Xinhua]