Since the start of China's reform and opening-up policy 40 years ago, many high-profile Chinese women have attracted global attention and become an important force for enhancing the country's international status and influence.
Let's take a look at 10 of these outstanding and influential women who demonstrated their self-assurance and sense of responsibility over the past four decades.
Xie Qihua
Xie Qihua
Xie Qihua, 75, graduated from Tsinghua University and joined Baoshan Iron and Steel Co. (Baosteel) in 1978. In 1994, she was appointed general manager.
During Xie's tenure, Baosteel became the first enterprise in domestic competitive industry to enter the world top 500 enterprises.
Xie has since led over 100,000 staff to achieve assets of nearly U.S.$ 30 billion.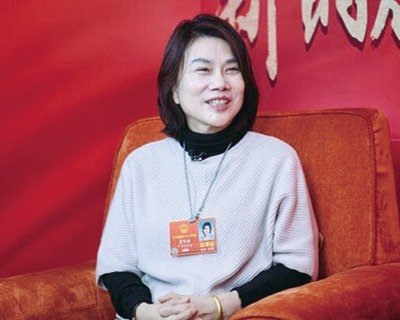 Dong Mingzhu
Dong Mingzhu
Dong Mingzhu entered Gree Electric Appliances (Gree) in 1990, which is famous for manufacturing air conditioning units.
Dong became the president of Gree in 2007 and was appointed as chairperson of the board in 2012.
During Dong's tenure, Gree has led in worldwide sales and paid the most tax of any Chinese household appliance industry for over 10 consecutive years.
"The key to developing Chinese electric appliances industry is to master the core technology," said Dong.
Liu Zhihua
Liu Zhihua
Liu Zhihua, 76, is a Party secretary of Jinghua community in Xinxiang county, central China's Henan Province.
Liu was elected as a production team leader in the 70s. She then ran factories in the 80s to alleviate local poverty, and developed the tourism industry in the 90s.
In the 21st century, Liu established a collective enterprise group with fixed assets valued U.S.$ 460 million. All households in the village-turned community live well-off lives.
Liu was elected as a deputy to the National People's Congress (NPC) for six consecutive terms.
Guo Fenglian [China Women's News/ Yang Rui]
Guo Fenglian
In 1991, Guo Fenglian was appointed general Party branch secretary of Dazhai village in north China's Shanxi Province.
Since then Guo has been promoting the development of village enterprises and local tertiary industries.
Under the leadership of Guo, farmers in Dazhai village have realized agricultural mechanization and most residents work in village-run enterprises.
She established a website for Dazhai's comprehensive development as a response to the call of the nation's Internet+ Agricultural Development Strategy.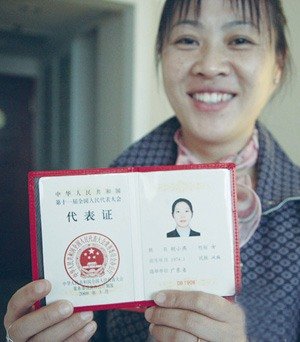 Hu Xiaoyan
Hu Xiaoyan
Hu Xiaoyan is the first migrant-worker NPC deputy in China.
Hu has put forward 17 proposals in five years including on issues concerning unpaid wages of migrant workers, social insurance and migrant worker training.
Hu has also set up a special letterbox to receive opinions of migrant workers and organized a study and play place for their children.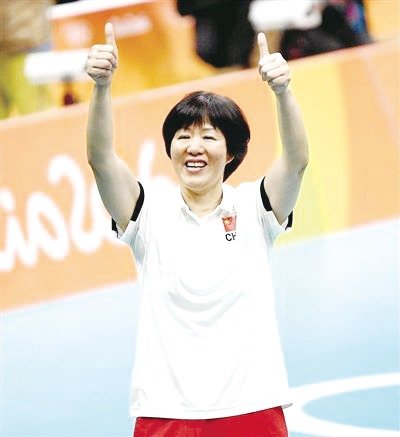 Lang Ping
Lang Ping
The Chinese women's volleyball team won five successive world championships in the 80s.
Lang Ping, known as the "iron hammer" during her playing days, has won eight world champions in total out of 15 games as a player and/or coach.
In 1995, Lang was appointed as the head coach of Chinese team.
In 2015, Lang led the team to win the World Cup championship and in 2017, she was appointed as chief coach of the Chinese national team.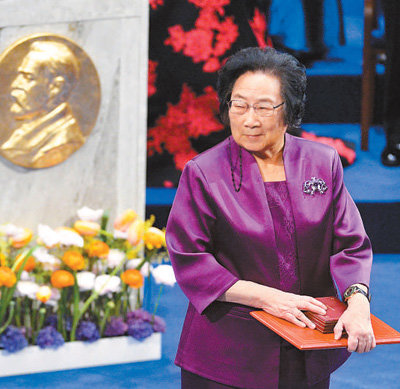 Tu Youyou
Tu Youyou
Tu Youyou graduated from Peking University and later worked as a research assistant in China Academy of Chinese Medical Sciences.
In 2015, then 85-year-old Tu won the Nobel Prize in Physiology or Medicine for the discovery of artemisinin, which can be used to reduce the death rates of malaria.
In 2017, Tu won the National Top Science and Technology Award.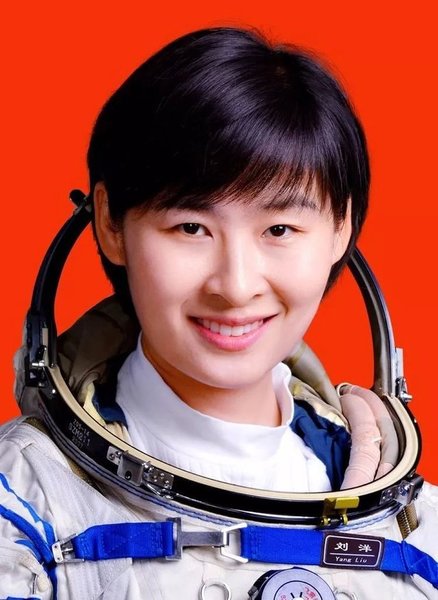 Liu Yang
Liu Yang
Liu Yang was born in 1978 in Zhengzhou, central China's Henan Province. In 1997, she was selected as a member of the eighth batch of female pilots of China.
In 2009, she became a member of the first batch of female astronauts of China. In 2011, she was selected as a member of the Shenzhou-9 flyin crew.
On June 16, 2012, Liu became the first Chinese woman to go into outer space.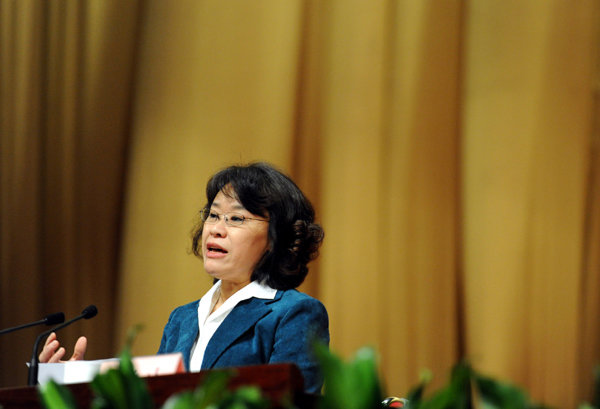 Zhang Haidi [Xinhua]
Zhang Haidi
When she was a child, Zhang Haidi suffered from a condition that caused serious impairment to her motor and sensory functions.
When she grew up, she had no chance for a proper school education.
However, she learned by herself with great determination and started engaging in writing in 1983.
Zhang has translated many English novels, with hundreds of thousands of words, into Chinese.
Zhang has also compiled several books, such as Questions of Life, Dream in a Wheelchair.
Zhang was elected president of China Disabled Persons Federation (CDPF) and National Paralympic Committee of China.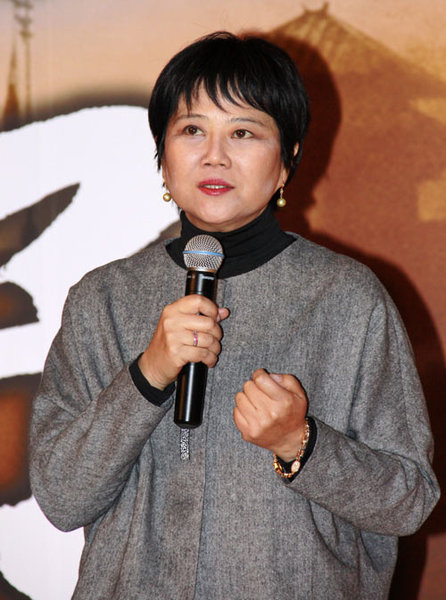 Hu Mei
Hu Mei
Hu Mei graduated from Beijing Film Academy in 1982 and became a movie director.
In 1985, her film Army Nurse was named one of the nation's top 10 films.
In 1988, her work Far Removed from the War Age won the silver award at the 10th Asia, Africa and Latin America International Film Festival.
Hu is currently preparing to produce the trilogy of the classical novel A Dream of Red Mansions.
(Source: Women Voice/Translated and edited by Women of China)