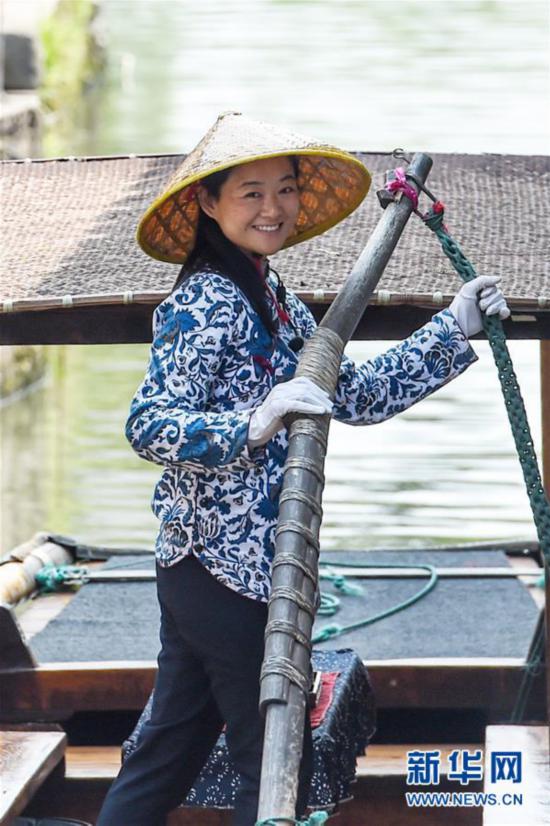 Wu Juan [Women Voice]
Officials in the town of Zhouzhuang near Suzhou, east China's Jiangsu province, established an all-female tour guides team seven years ago to promote history and culture and stimulate local tourism.
In Zhouzhuang, many residents live along the river and the area has retained many of its distinctive architectural features from the Ming and Qing dynasties.
The women guides wear bamboo hats and blue floral clothes. They paddle with wooden oars and sing traditional southern ballads on their boat, presenting a picturesque scene.
The team members are all adept at demonstrating historical culture and literary quotations, and possess a good grasp of English.
One team member, Wu Juan, 41, was born in Gaoyong Village near Zhouzhuang. She became a welder after junior high school.
With the rapid development of the tourism industry in Zhouzhuang, Wu switched gears and applied to be one of its so-called "Cultural Boatpeople".
After a series of selections, she became a member of the first batch of recruits in 2011. As a cultural envoy, Wu said she would provide tourists with professional services to fully present the charm of the place.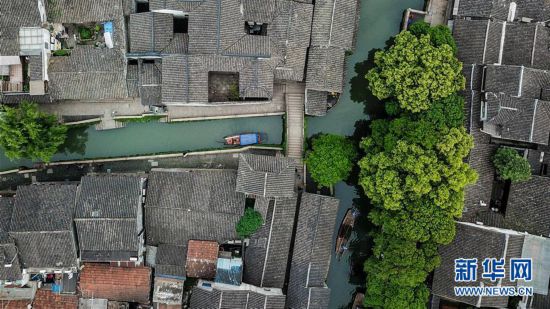 An aerial view of Zhouzhuang [Xinhua]
An aerial view of Zhouzhuang [Xinhua]
Wu Juan welcomes a tourist onto the boat. [Xinhua]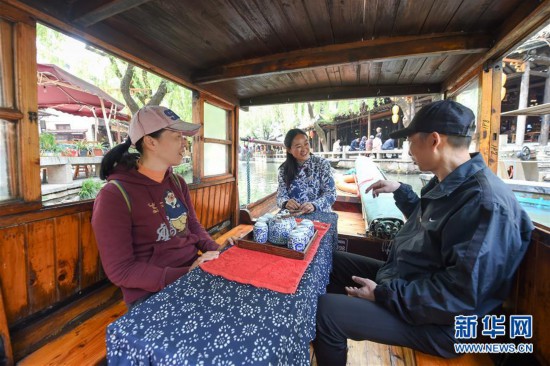 Wu Juan introduces Zhouzhuang to tourists. [Xinhua]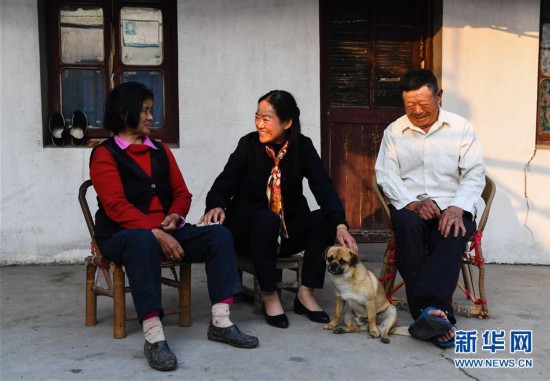 Wu Juan with her parents [Xinhua]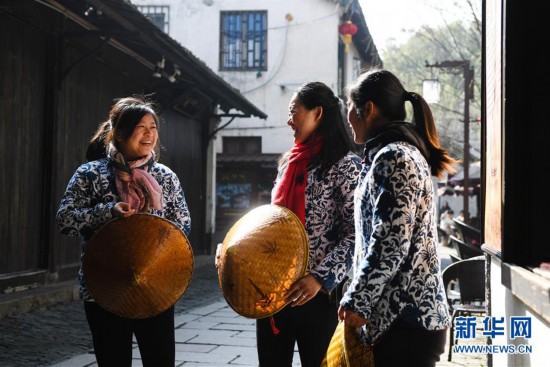 Wu Juan with two colleagues [Xinhua]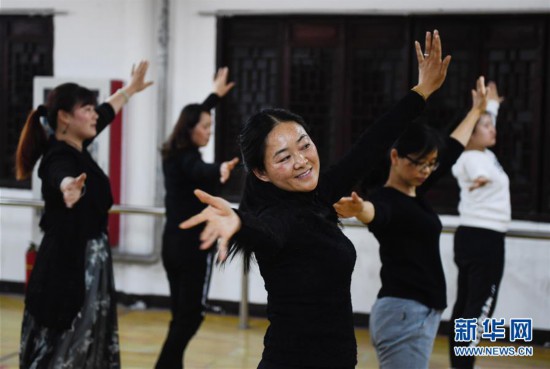 Wu Juan takes a dancing class. [Xinhua]
(Source: Women Voice/Translated and edited by Women of China)