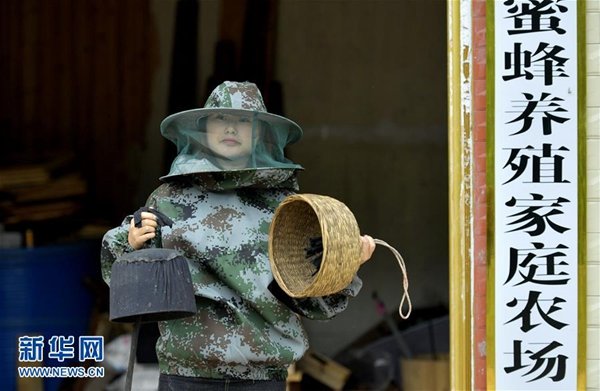 Zhang Lianhua prepares to inspect bees on her family farm in the village of Langanping, central China's Hubei Province. [Xinhua]
Zhang Lianhua, 26, returned to her hometown in the mountains to raise bees in 2014 and has since helped many nearby villagers shake off poverty.
Over the past few years, Zhang has insisted on learning beekeeping skills from local experts who raise the insects in a traditional Chinese way.
In order to adapt to farming honey in the mountainous area of Xuan'en County, central China's Hubei Province, she chose a free range method instead of a centralized, factory-oriented breeding system and tried to follow traditional techniques to improve the quality of honey.
Now she has set up a family farm with three breeding bases and nearly 200 hives, which has brought income and employment to those around her.
Zhang Lianhua checks her square beehives for breeding on April 24. [Xinhua]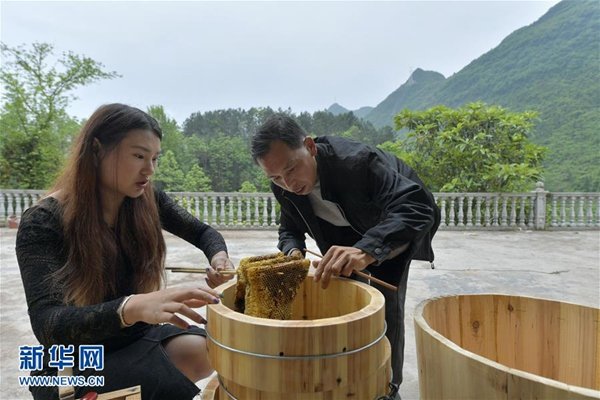 Zhang Lianhua talks with her father about bee breeding skills. [Xinhua]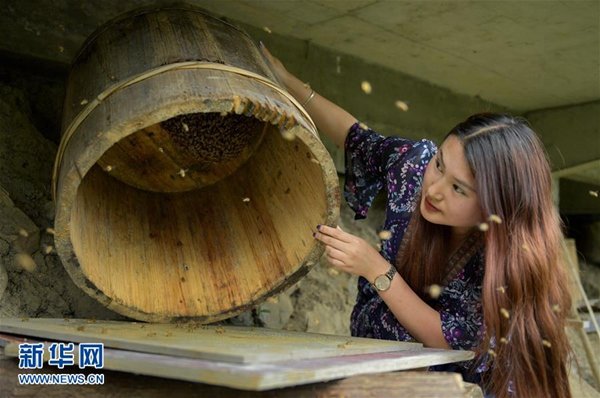 Zhang Lianhua checks the bees bred by a villager on April 24. [Xinhua]
(Source: Women Voice/ Translated and edited by Women of China)