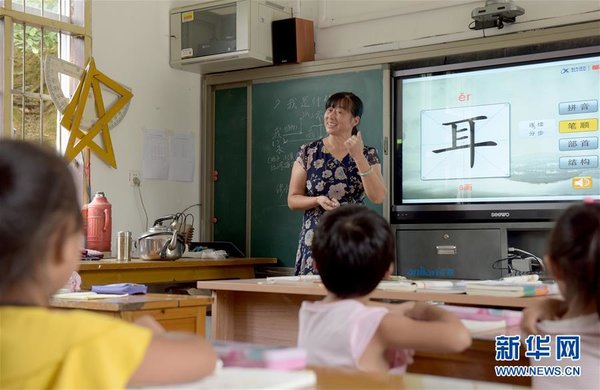 Jiang Xiulan, explains the meaning of a Chinese character as she teaches in a class. [Xinhua]
53-year-old Jiang Xiulan, a teacher of Qingxi Central Primary School in Chaerlong Village, Huangshan City, east China's Anhui Province, recently shared her teaching experiences over the past decades.
Since she began her teaching in 1983, Jiang has been working in the "one teacher, one school" model in which all the school subjects are taught by a single member of staff.
At present, Jiang is in charge of a curriculum of seven courses at this rural school, and there are a total of only five students who are studying in two grades under her instruction, though. The village is inconveniently located, she explained, therefore in order to provide an easier access for students of lower grade to be educated, Jiang chose to stick to her position.
Jiang said: "Some of the students are children of my former students, so I do not want to leave my position."
Meanwhile, she has successively won a number of honor and titles, including the Top 10 Head Teacher of the First Huangshan Teachers Selection, and the Outstanding Teacher in Huangshan.
Jiang Xiulan participates in a PE class in Qingxi Central Primary School. [Xinhua]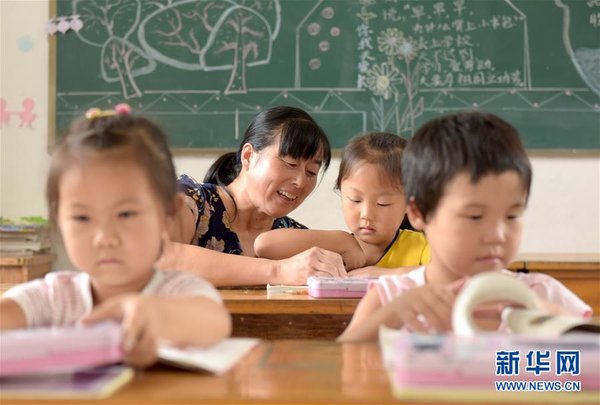 Jiang Xiulan explains as her students study in a class. [Xinhua]
Jiang Xiulan prepares a game with students between classes. [Xinhua]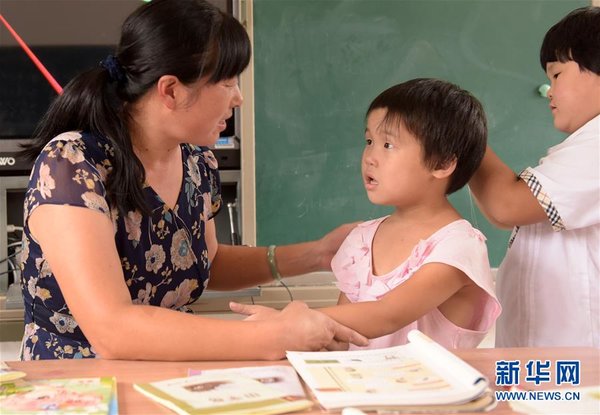 Jiang Xiulan talks with a student. [Xinhua]
(Source: Xinhua/Translated and edited by Women of China)