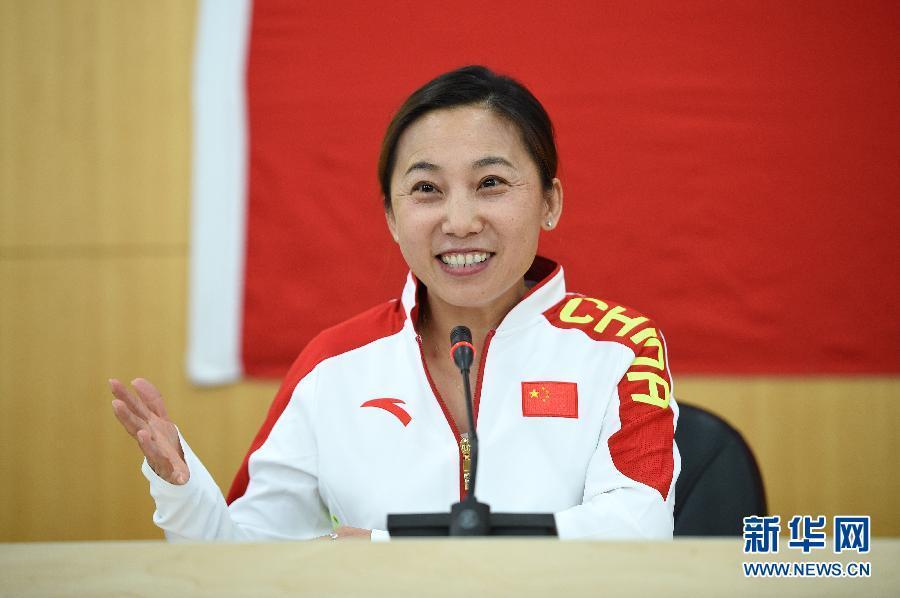 Li Yan speaks at an interview. [Xinhua]
China's Short Track Speed Skating Team held a mobilization meeting at the Capital Stadium in Beijing on May 11 to demonstrate their aspirations towards the 2022 Beijing Winter Olympics.
Wu Dajing, the champion of 2018 Pyeongchang Winter Olympics, and Zhou Yang, the gold medalist of two Winter Olympics, attended the meeting along with around 50 others.
According to Li Yan, the chairperson of the Chinese Skating Association and the head coach of China's short track speed skating team, they would maintain such a training scale in the next four years, with unified planning and dynamic management.
Li, who has led the Chinese team as the head coach to the winning of four, two and one gold medals respectively at the Winter Olympics in Vancouver, Sochi and , Pyeongchang, said it was her responsibility and she would try her utmost to assist athletes with their performances.
Referring to the 2022 Beijing Winter Olympics, Li said that they have drawn a comprehensive plan for extensive training. She also revealed that two experts from the Republic of Korea were expected to join the coaching team to offer training directions.
Wu Dajing, said at the meeting that he was fully prepared to participate in the upcoming training and expected to perform well in 2022.
(Source: Xinhua/Translated and edited by Women of China)