The profile photo of Hong Ying, an acclaimed Chinese International writer. [chinadaily.com.cn]
In the early 1980s, a young woman finally escapes the slums of Chongqing, a city along the upper of Yangtze River where she has struggled to live with her mother for 18 years. She drifts aimlessly from city to city, immersing herself in books and vigorously writing to earn a living.
No matter how far she travels from the Chongqing, nicknamed"mountain city of Southwestern China", she occasionally thinks back to being a little girl beside the Yangtze River, running as fast as she can through pouring rain to find her mother. As the rain falls more heavily, the riverbank turns into a muddy swamp. She trips and falls into the mud, clambers back to her feet and starts running again.
Reading about the tough upbringing of the internationally acclaimed Chinese writer Hong Ying in her first memoir, Daughter of the River, I'm a little nervous to meet her.
I arrive at Hong Ying's Beijing apartment 20 minutes early and receive a warm welcome.
Dressed casually in a yellow polka-dot skirt, the 55-year-old's slight, thin frame gives her a girlish appearance. Big chestnut brown eyes look out from a baby face, framed by curly dark black hair that falls below her shoulders. Flawless skin is broken by that familiar, almost fanatically optimistically wide smile that has overcome tragedy.
Her apartment is full of surprises. White walls are decorated with her photography, documenting her life with her husband and daughter. Each piece of furniture has been custom-made by world renowned local designers. Natural light streams into cathedral-like spaces, with smaller, quiet rooms attached. There is no sign of the mess of daily life. At the mention of clutter, she shudders involuntarily, declaring she hates it.
Four days before we met, a symphony adapted from Hong Ying's first of three fairytales, The Girl from the French Fort, was performed at Beijing Concert Hall. In a poetic, dreamlike style, the book tells the tale of a young boy, Sangsang, who accidentally stumbles into an age-old mythical world. But the story is not all fantasy and joy. After spending just one night in this magical fort, Sangsang returns home to discover he has been away for almost six months and his mother has died.
Asked why she departed from her usual style to write fairytale stories, Hong answers matter-of-factly. "My daughter once asked, 'why don't you tell me things about you as a little girl?' That's why I wrote it down. That's my first book about children."
As the mother of a 10-year-old girl, her face brightens at any mention of her daughter.
"While I was pregnant, I started to read to my daughter, Sybil, some Chinese mythical stories. My daughter could talk about the protagonists in Journey to the West from a very early age, and now she can write far better than many of her peers."
This harmonious mother and daughter relationship reminds me of her estrangement with her mother. As she wrote in her first memoir Daughter of the River, "Age created a wall between Mother and me, above which grass and shrubs grew, taller and taller, until neither of us knew what to do about it. Actually, it was a slight, brittle wall that we could have toppled if we'd wanted to, except that it never occurred to us, at least not to me, to try."
She takes a deep breath when the conversation turns to her mother, sitting upstraight. She confesses that her attitude towards her mother changed a lot after she had her daughter.
"Only when you become a mother can you realize a mother's love and know what sort of parental treatment of children is revenge and protection when they are grown-up," she says, regretfully.
Hong's mother died one year before Sybil was born. When word of her mother's imminent death reached Hong Ying in London, she raced home to Chongqing but was too late.
"I had never thought that my mother would leave me. Until now, I will always reflect on rare tender moments when I stayed with my mother." Her voice trails off.
During our conversation, she often breaks the tension with boisterous, knowing laughter. She's familiar, too, in the best possible way as we sip green tea and snack on pine nuts. We check out her works in an online book store and she tells me how to differentiate her pirated editions with original ones. Her many books have been translated into more than 20 languages and different editions have particular covers.
Unlike many authors, the prolific author Hong Ying says she doesn't suffer from writer's block.
"I only need to go back to my hometown, Chongqing, and I will be inspired and create more stories."
She describes her hometown as a 'feminine' city, full of myths and ghosts, surrounded by an impenetrable aura of mystery.
"Chongqing is my foremost and only creation source. I lived there for more than 15 years. Local people's lifestyles, manner of speaking, the social changes of the city are literally immersed in my writing. I love Chongqing, in my own way, not like spoiling a kid."
Hong's Chongqing is not the city familiar to many. The center of the city is almost absent from her memoir which is largely confined to "the slum crowded on the hills of the southern bank".
Anyone who has read Hong's novels would be struck by the harsh conditions she grew up in.
"Six kids and parents squashed in two small rooms on the southern bank of the Yangtze," she describes. "The ground is invariably littered with refuse. A 10-minute walk on any mountain path in South Bank treats you to hundreds of different smells, a universe of olfactory creations. People's lives consist of nothing more than fighting, quarreling, gossiping, scheming, eating, bathing, urinating, and having bowel movements."
Reading books inspired her to escape poverty, she said.
"Through reading I am always in good company. Good literature stimulates, inspires, and develops my imaginative faculties, and gives me an appreciation of the best, so that repetitious life becomes more colorful and varied."
Ironically, she was "Chongqing City Image Promotion Ambassador" in 2009.
"The title was given by common civilians of Chongqing through an equal opportunity to vote in the newspapers. They love my memoir because the book is about them. Many people once told me that I wrote what they wanted to say but dared not their entire lives," she grinned.
Reflecting on her success, Hong Ying is more self-aware than many of her modest peers.
"I feel like, OK, I'm being given this incredible good talent by my mother to be adept in storytelling. I love reading and I'm smart, so I better try and do everything I ever wanted with that."
Hong is always planning her next step.
"Comedy. .. It's the most difficult. I haven't tried it but I'm confident I will do it well."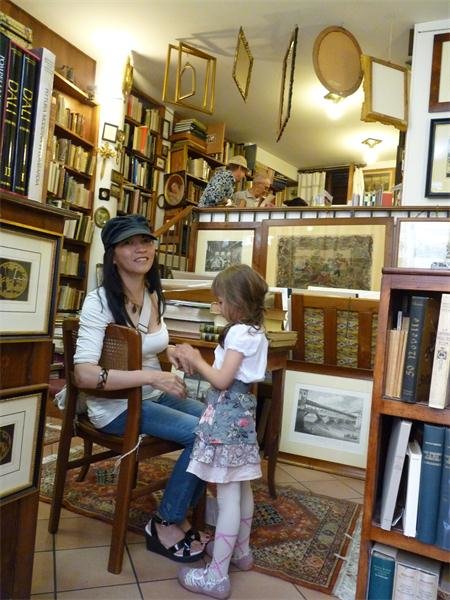 Hong Ying and her daughter Sybil rest in a bookstore in Italy in 2011. [chinadaily.com.cn]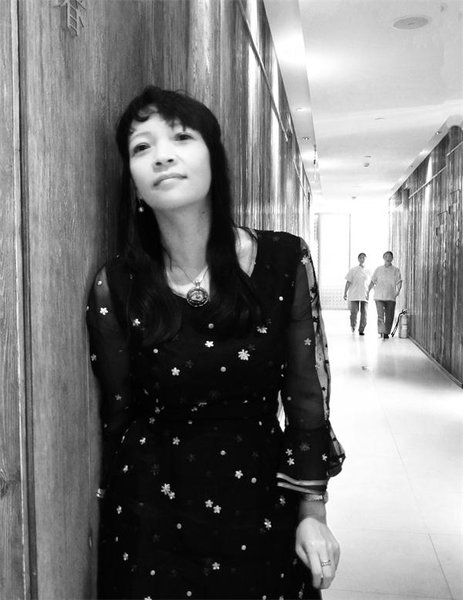 Hong Ying and her daughter Sybil rest in a bookstore in Italy in 2011. [chinadaily.com.cn]
(Source: chinadaily.com.cn)