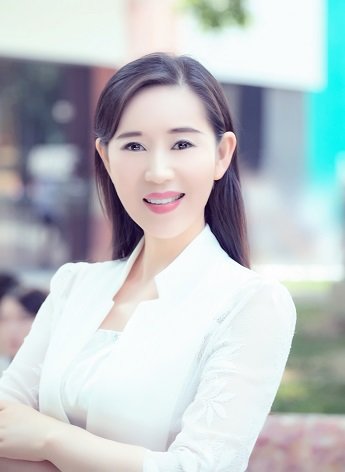 Yu Hong [Xinhua]
Writer Yu Hong recently released her new novel Never Go Far, which depicts the story of a young aspiring woman who makes great efforts to establish her own business.
The lead character in Yu's novel, Ye Ziqin, relies on her family business to develop a series of green products.
Meanwhile, Ye strives to make her products beneficial to the city's environmental protection and promote ecological civilization. However, she goes through many hardships in the course of her entrepreneurship due to multiple factors including disputes within her family.
Facing various problems and huge pressure, Ye never gives up her passion for her career and displays a fighting spirit to achieve goals.
In the process of her creation, Yu said she feels deeply the importance of "remaining true to the original mission" in both the pursuit of love and career. By writing this book, Yu hopes that readers can firmly keep in mind their original aspirations when they start up their businesses or do something else.
Critic Bai Ye believes that Yu has stuck to realistic subjects for many years and all of her works are full of her own styles. Her new work on the theme of environmental protection tells a vivid Chinese story in this new era, Bai added.
Another critic He Shaojun commented that Yu's new novel has closely followed the social changes of the new era and described today's young people's original aspirations for both love and career, an uncommon trait in recent novels.
Aside from Bai and He, critic Xing An said, "I have not read such a fantastic novel for a long time. The lead character in Yu's novel is positive and aspiring. The novel also offers a new perspective on Chinese stories."
Cover of Yu Hong's novel 'Never Go Far' [Xinhua]
(Source: Xinhua/Translated and edited by Women of China)