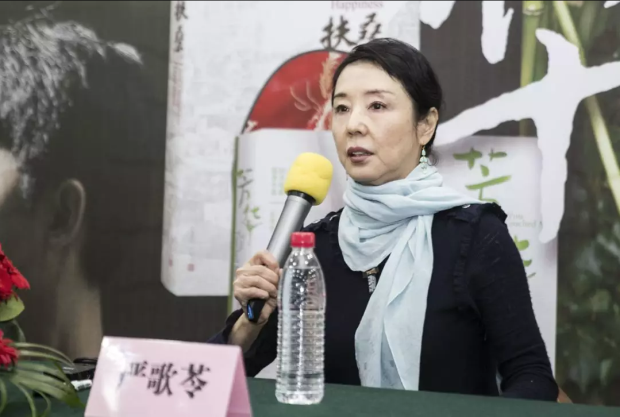 Yan Geling [China Daily]
The People's Literature Publishing House and the School of Liberal Arts at Renmin University of China recently invited writer Yan Geling and editor-in-chief of the Chinese literary journal Duku, Zhang Lixian, to participate in a talk in Beijing.
The talk was held on the theme of "prototype and fiction".
Yan is known for her emotive love stories and novels filled with characters drawn from ordinary life. She said that Zhang's journal is a 'prototype' which has brought much inspiration to her 'fiction'.
Yan said most people are not fully explored, whilst a function of the novel is to enlarge that part and to make it the main characteristic. She shared her own experience of writing and explained in detail how to draw specific images from a true story to form a literary work.
"Art is the artist's interpretation with his or her own temperament," Yan commented. So-called "genuine" art, including the creation of novels, are actually presentations of the writers' disposition.
She said that a good work must be based on rich stories combine the reality and imagination, and cause a kind of hazy beauty.
Regarding the shaping of characters, Yan said the general image of a character needs to be formed with a certain impression in the mind in advance, but its personalities should gradually be enriched in the writing process.
Being shaped by writers, characters of a fiction also complete the writers themselves, in a process that enriches each other, Yan concluded.
(Source: People.cn/Translated and edited by Women of China)