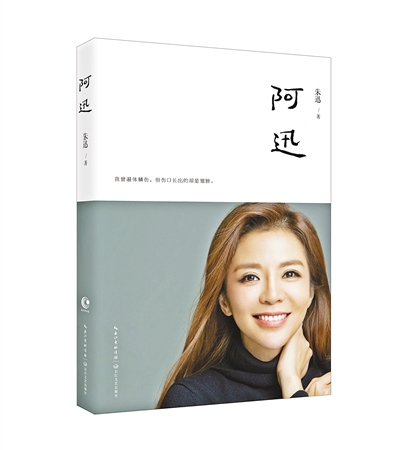 The cover of Zhu Xun's new book [Women Voice]
Chinese TV host Zhu Xun recently attended an event at Beijing Normal University to launch her new autobiographical book, meet fans and share her life experiences.
In the book A Xun, Zhu writes about her journey of becoming a child star at 15 and working and studying in Japan before she pursued her career, as well as all the hardships she went through.
With the recollection from the past, Zhu said she believed that a happy life was realized by countless hard work and effort.
Wang Zhi, Zhu's husband, who is a presenter at CCTV, was also mentioned in the book. Zhu recalled that she once visited his hometown in central China's Hunan province, and was astounded with the substandard living conditions there.
Zhu did not regret marrying him at that time and now she is perfectly content with her current life, she stated.
Zhu Xun and Wang Zhi at the meeting with her fans [Women Voice]

(Source: Women Voice/Translated and edited by Women of China)