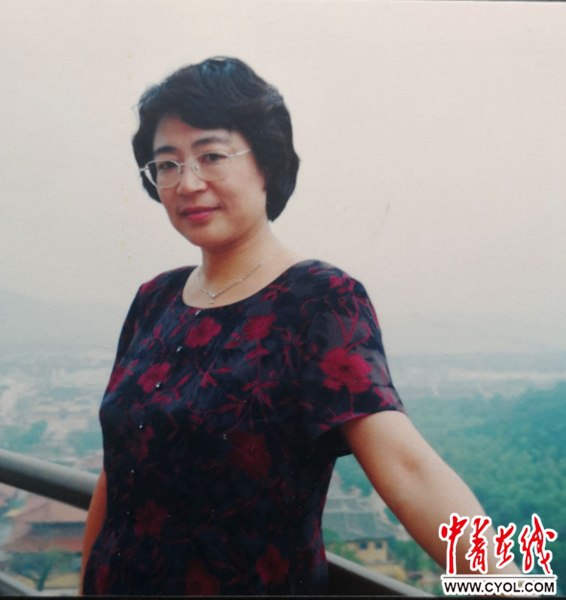 Liu Wenyan [Cyol.com]
The People's Literature Publishing House recently released Chinese writer Liu Wenyan's latest collection of essays A Book of Love, which has caused wide sensation in the literary industry and aroused public concern for its blunt depiction of reality.
The book contains many works published in newspapers such as the People's Daily and Guangming Daily in recent years.
The book contains a series of stories of portraying grassroots people, which reflects the outstanding spirit, value and strength of the Chinese nation through the depiction of ordinary people's positive image and good qualities, as well as their expectations and unremitting pursuit of their dreams.
In order to fully present people's lives, Liu sometimes practiced her writing in rural regions, or a faraway frontier defence site. During the creation, she spared no effort to integrate into local people's lives.
Famous writer Wang Chonglü spoke highly of Liu's work in the preface of the book. He said: "I think this is one of the most impressive and touching collections of hers, which is full of plain expressions and ordinary stories without sensational plot lines, whilst it has the power to draw tears from the readers.
"Under the current economic situation, some writers have drifted by writing substandard works with the purpose of grasping the public's attention. Liu stays true to her creation, which is even more commendable."
According to Wang, being a writer and chairperson of Liaoning Provincial Writers' Association, Liu has always been steadfast in her writing and shouldered the responsibility of revealing ordinary people's lives. She also keeps learning from ordinary people so that she can continuously accumulate her life experiences to improve her writing.
(Source: Cyol.com/Translated and edited by Women of China)