Ma Lihua receives an interview. [Tibet.cn]
Ma Lihua, who graduated from the Chinese Department of Linyi Normal University of east China's Shandong Province, recently shared her experiences writing two books concerning history and scientific research about the Qinghai-Tibet Plateau over the past decades.
In 1976, a comprehensive scientific expedition team had abundant discoveries in the Qinghai-Tibet Plateau, in Southwest China. The newly graduated Ma went to Tibet and became an editor with Tibetan Literature magazine in 1981. She had never thought her literary life would be intersected with scientific research of the Qinghai-Tibet Plateau. At that time, it was the fourth year for the team working in Tibet.
"The strong response of the public, brought about by media coverage and popular science books, exceeded the expectations of the team members," Ma said.
The changing process of the Qinghai-Tibet Plateau from a vast sea not only shows natural evolution, but also inspired many young writers to produce works on that theme.
In 1997, Ma was commissioned by the Science and Technology Commission of Tibet Autonomous Region to write a book about the Qinghai-Tibet Plateau research team.
So she spent a whole year interviewing some 100 scientists, and finished the book Qingzang Cangmang (The Boundless Qinghai-Tibet Plateau).
Two decades later, she finished her new book Qingzang Guangmang (The Light of Qinghai-Tibet Plateau), which covers the humanistic and scientific aspects of Tibet.
Meanwhile, the scientific expedition of Qinghai-Tibet Plateau has evolved from a regional investigation into a cause that has attracted the attention of the international geoscience field.

"Every year, I attended the annual meeting held by the China Society on the Tibetan Plateau. These scientists from different fields would present their research results every year," Ma introduced.
In 2003, the Institute of Tibetan Plateau Research, as part of the Chinese Academy of Sciences, was established, with new research challenges.
Meanwhile, Ma had the idea of starting a series of interviews on new scientific achievements about the plateau, preparing for her new book.
"The first scientific expedition was successful, and these scientists have never stopped their steps toward new achievements," Ma said.
She added that both the elderly and younger scientists engaged in the expedition task of the plateau. She wanted to write a new book to spread their spirit.
In 2012, Ma officially began the interview work, and she put forward more written questions for these scientists, with much attention paid to the case studies.
She also followed the scientists during their research in Ngari and the Grand Canyon of Yarlung Tsangpo.
"I want to tell readers through the latest book that the scientific research about the Qinghai-Tibet Plateau has been making progress, and I want to pay tribute to the plateau and its researchers," Ma said.
Ma rides a horse. [Tibet.cn]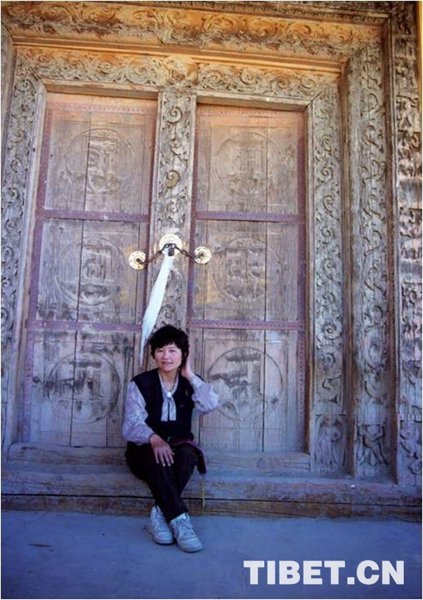 Ma takes a photo in Tibet Autonomous Region. [Tibet.cn]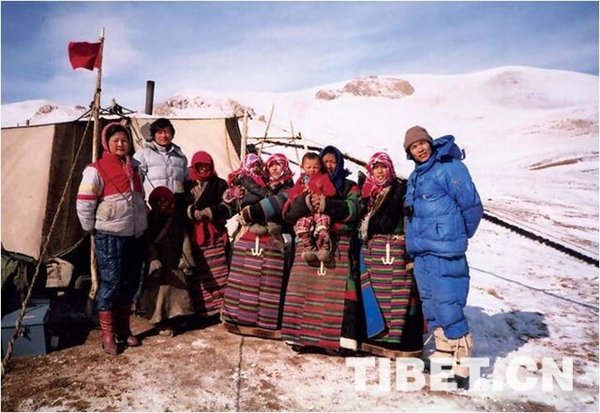 Ma takes a photo with local people. [Tibet.cn]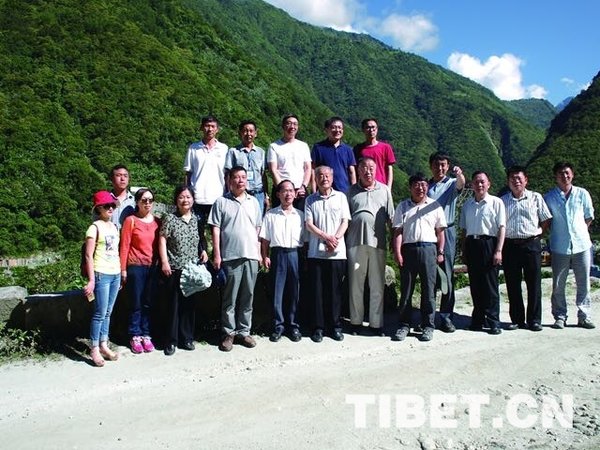 Ma and scientists from the Chinese Academy of Sciences at the Grand Canyon of Yarlung Tsangpo [Tibet.cn]
Ma communicates with Sun Honglie, leader of the first scientific expedition team. [Tibet.cn]
(Source: Tibet.cn/Translated and edited by Women of China)