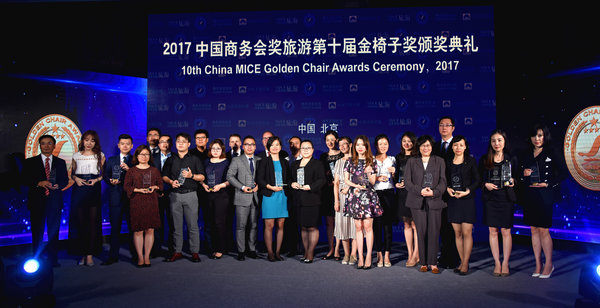 Attendees at the awards ceremony. [Women of China/He Qiuju]
An awards ceremony to honor outstanding individuals and companies in the Chinese corporate travel industry took place on June 16 in Beijing.
The 10th China MICE Golden Chair Awards were sponsored by MICE Magazine, a high-end conference and incentive travel publication.
MICE is an acronym for meetings, incentives, conventions and exhibitions.
Those in attendance at the event included representatives from hotels, airlines, exhibition companies, trade associations and media organizations, among others.
Li Jun, editor-in-chief of the magazine, said the ceremony was a gathering for those engaged in the incentive tourism industry. "The relaxing and pleasant atmosphere can allow them to freely exchange ideas and have a good time," he added.
This year marks the 10th anniversary of the awards, during which time organizers have witnessed the rapid growth of China's incentive tourism from scratch, Li said.
It is hoped that the prestigious Golden Chair Award can inspire more institutions and individuals to work hard to promote the fast and sound development of the industry in the country.
A total of 105 awards in 18 categories were announced. The winning list will later be published in MICE Magazine and in other major media outlets.
During the ceremony, organizers announced the Best Conference Hotel, the Best Conference Resort Hotel, the Best Business Hotel, the Best Luxury Hotel, the Best Boutique Hotel, the Best MICE Service Hotel, the Best New Hotel, the Most Anticipated New Open Hotel, the Best Hotel Group and the Best Theme Park.
Meanwhile, the Best International MICE Destination, the Most Innovative International MICE Destination, the Most Attractive MICE City Destination, the Best MICE Company, the Best Online MICE Company, and the Best TMC and the Best Airline were also announced.
Furthermore, a list was published to recognize the Top 10 Professional Managers of Hotels in China.
Three participants at the event. [Women of China/He Qiuju]
Three attendees have a talk before the opening of the ceremony. [Women of China/He Qiuju]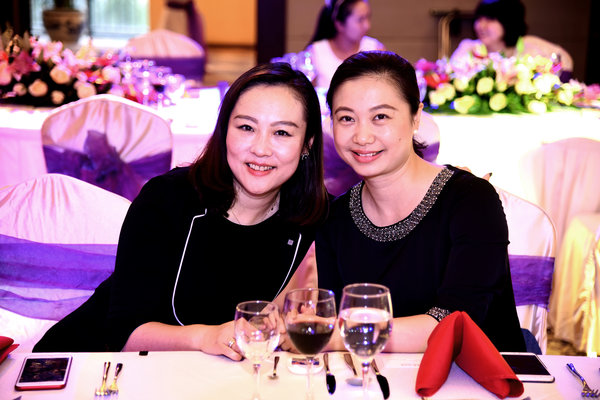 Two women at the event. [Women of China/He Qiuju]
Attendees at the awards ceremony. [Women of China/He Qiuju]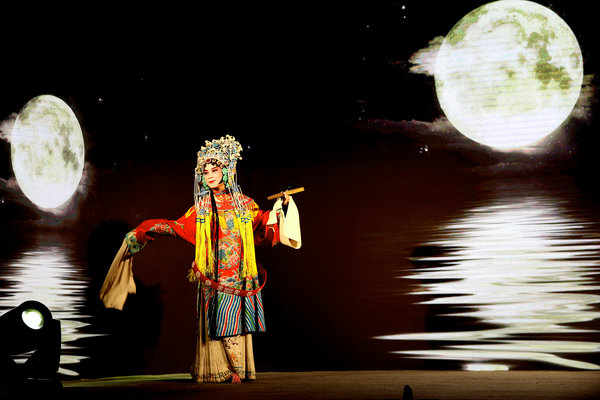 A Peking Opera artist performs. [Women of China/He Qiuju]
The 10th China MICE Industry Golden Chair Awards is held in Beijing. [Women of China/He Qiuju]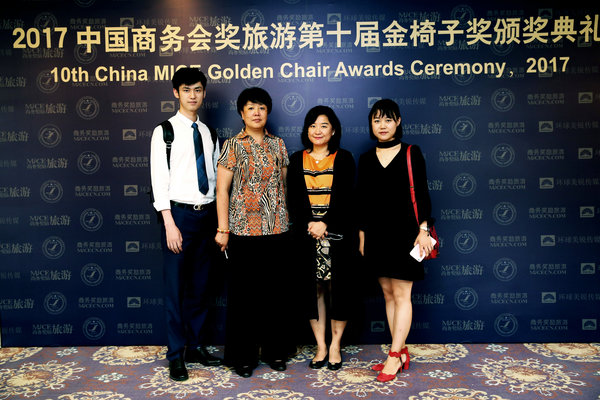 Four participants at the event.[Women of China/He Qiuju]
The Top 10 Professional Managers of Hotels in China are announced at the event. [Women of China/He Qiuju]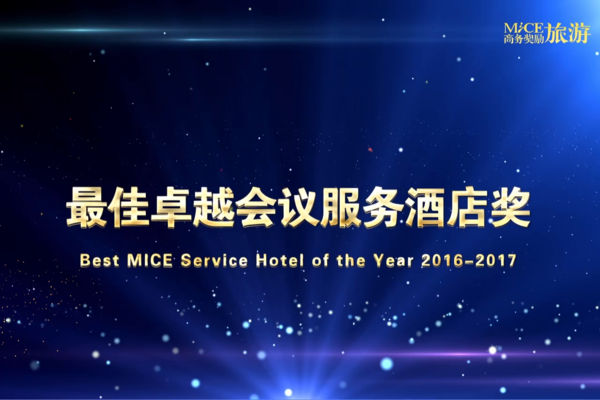 The Best MICE Service Hotel of the Year 2016-2017 is announced.[Women of China/He Qiuju]
(Women of China)