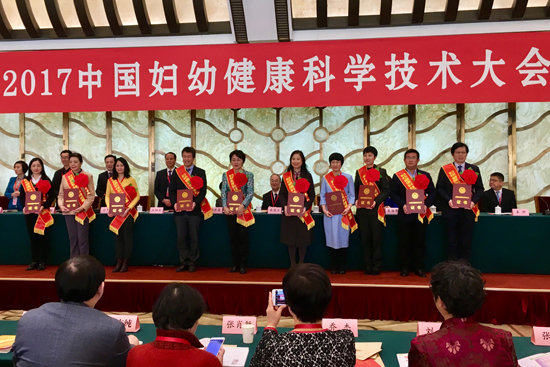 Attendees at the event [Economic Daily]
Organizers announced 81 awards about scientific and technological innovation and achievements on the health of women and children at a ceremony on November 26 in Beijing.
The 2nd Maternal and Child Health Scientific and Technological Awards Ceremony was jointly held by Association for Maternal and Child Health Studies (AMCHS) and China Women's Development Foundation (CWDF).
Accordingly, the awards mainly deal with women's healthcare, post-natal healthcare, child healthcare, birth defect prevention, reproductive health and traditional Chinese medicine.
Gu Xiulian, director of China National Committee for the Wellbeing of the Youth, and vice-chairperson of the Standing Committee of the 10th National People's Congress, and Meng Xiaosi, president of the CWDF, along with Jiang Fan, president of the AMCHS, attended the event and presented certificates to honorees.
Participants also included officials from the National Working Committee on Children and Women under the State Council and representatives from maternal and child health services departments across the country.
(Source: China Women's News/Translated and edited by Women of China)