Deng Li, vice-president and member of the Secretariat of the ACWF, at the reading event. [China Women's News]
China National Children's Center (CNCC) in Beijing hosted a parent-child reading activity for International Children's Day, aiming to inspire a passion for books among youth.
The event was part of the countrywide parent-child reading campaign initiated by the All-China Women's Federation (ACWF) and the State Administration of Press Publication, Radio, Film and Television (SAPPRET).
Deng Li, vice-president and member of the Secretariat of the ACWF, attended the event.
Organizers selected picture books on the popular topic of dinosaurs for attendees to enjoy. Meanwhile, youngsters were invited to produce hand-made props and took part in a performance based on the stories.
Participating parents were advised about an expert reading scheme recommending more titles for them to discover.
Furthermore, organizers proposed for parents to adopt measures to enlighten and inspire their children and make in-depth explorations into the spiritual nourishment that books provide.
The event was widely praised by parents, who said that it set a good example for them to read together with their kids.
The CNCC will enrich further activities while optimizing their themes to promote even more parent-child reading in future, officials commented.
Deng Li, vice-president and member of the Secretariat of the ACWF, at the reading event. [China Women's News]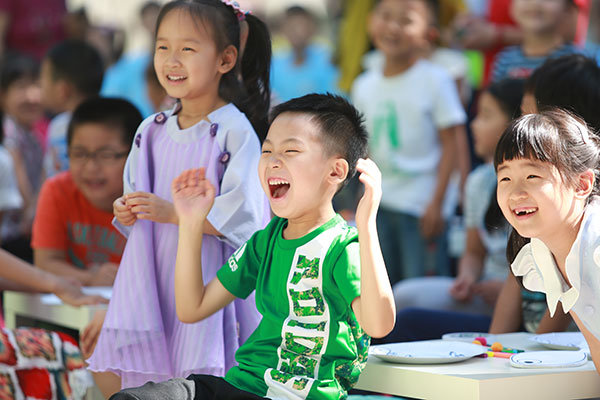 Children enjoy a performance with smiles on their faces. [China Women's News]
(China Women's News/Translated and edited by Women of China)