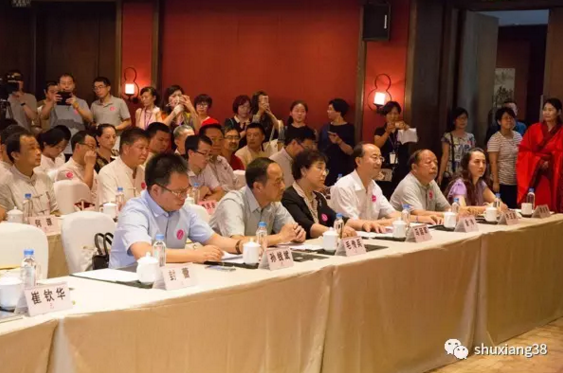 Attendees at the event [shuxiang38]
Organizers held an activity to promote reading among Chinese women on July 21 in Qufu, a city in east China's Shandong Province.
The campaign Beauty of Books March 8th Reading was jointly organized by China Red Flag Press, China Women's News and People.com.cn. The venture was first started in November 2012.
To date, more than 45 million people and 100,000 units have been involved. Meanwhile, some 256,000 responses have been submitted by people from different parts of the country.
Under the theme of "Promoting Family Education and Traditions, Boosting Love for Family and Country," organizers of the annual activity just concluded this year's collection work.
Organizers said they received around 76,000 responses including articles, family letters, calligraphy, paintings as well as other reading-related items.
At the activity in Qufu, a book titled Confucius's Mother Yan Zhengzai was also released. It is the first book to tell the life story of the mother of China's greatest ancient philosopher and her role-model parenting experience.
The book was co-authored by Lin Feng, associate editor of the magazine Enterprise Culture, and Ye Changqiang, sponsor and pioneer advocate of Confucius culture.
According to the pair, there are few records of Confucius's mother in Chinese history. Therefore, they have carried out many investigations to assess historical sites where the figures lived while searching through a large quantity of ancient materials.
The book is the first in a series of reading materials recommended for readers who are following the activity.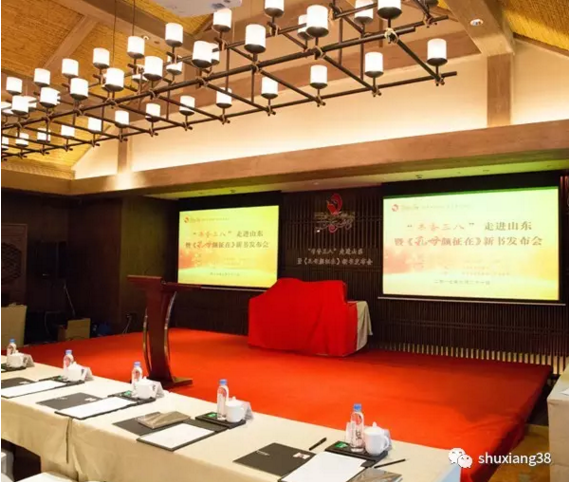 The campaign Beauty of Books March 8th Reading, an activity to promote reading among Chinese women, is held in Qufu, a city in east China's Shandong Province. [shuxiang38]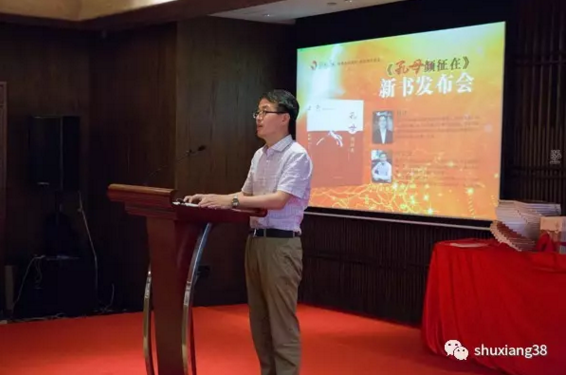 Lin Feng, author of the book 'Confucius's Mother Yan Zhengzai', speaks at the event. [shuxiang38]
(Source: China Women's News/Translated and edited by Women of China)