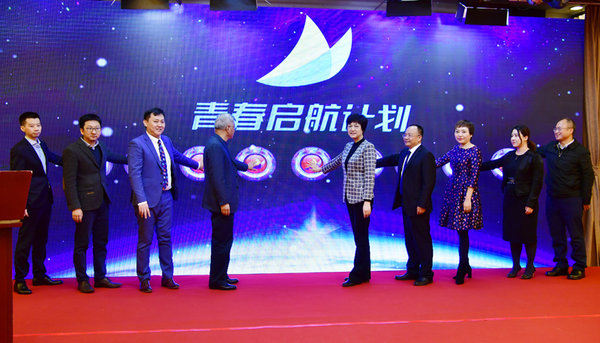 Attendees launch the project. [Women of China/Fan Wenjun]
China Children and Teenagers' Foundation (CCTF) launched a charity project to support college students' entrepreneurship and innovation on December 19 at China Women's Activity Center in Beijing.
The project was supported by Laoniu B&S Philanthropy Foundation, which focuses on promoting the growth and development of younger generations.
Deng Li, vice-president and member of the Secretariat of the All-China Women's Federation (ACWF), attended the event. She presented certificates to special advisors on entrepreneurship.
The project is an extension of a previous scheme launched in 2016. Since then, organizers have mobilized social forces to positively cooperate with the government to provide targeted employment services for college students, especially females of them.
By taking the "Internet Plus" model as its inspiration, the project has made in-depth exploration in helping governments, enterprises, society and colleges solve the problem of student employment and start-ups.
The project has provided employment evaluation services for around 450,000 students including 250,000 female students and offered them over one million jobs.
After summing up the experience of the previous scheme, Zhu Xisheng, secretary-general of the CCTF, said that the new project will explore how to help female college students with entrepreneurship and innovation in combination with targeted poverty alleviation in a new way.
According to Zhu, the project aims to implement the strategic spirit of the 19th National Congress of the Communist Party of China (CPC) on accelerating innovation and promoting the revitalization of the countryside.
Under the support of Party committees at all levels and the governments, CCTF will continue its efforts to mobilize resources from charities, schools and enterprises to provide multilevel entrepreneurial services for college students in terms of popularizing entrepreneurial education and holding activities.
Accordingly, the core of the project is to enhance the business-startng ability of college students through education and help them develop rational cognition of entrepreneurship and not follow trends.
By using resources from multiple aspects and organizing teams about entrepreneurship and investment, college students will be provided with guaranteed services while those who quit entrepreneurship will be offered employment guidance and work positions.
Meanwhile, the project will hold cultural exchange activities among students from China and those countries along the Belt and Road Initiative to develop their creative thinking and international vision.
The College Students Entrepreneurship Education Research Center will be established in Renmin University of China (RUC). RUC will team up with several universities including Xiamen University, Tianjin University and Inner Mongolia University to carry out study to further develop specific entrepreneurship courses.
At the activity, Laoniu B&S Philanthropy Foundation donated 3.4 million yuan (U.S.$ 515,894) to the project.
A forum on youth entrepreneurship, innovation and poverty alleviation was also held as a part of the ceremony. Experts and scholars from all segments of society discussed how to help young people explore a new way to establish their businesses and push forward innovation.
Those present at the activity also included Niu Ben, president of Laoniu B&S Philanthropy Foundation, and Hao Xianghong, deputy-director of the Network and TV Center of the Central Committee of the Communist Youth League of China.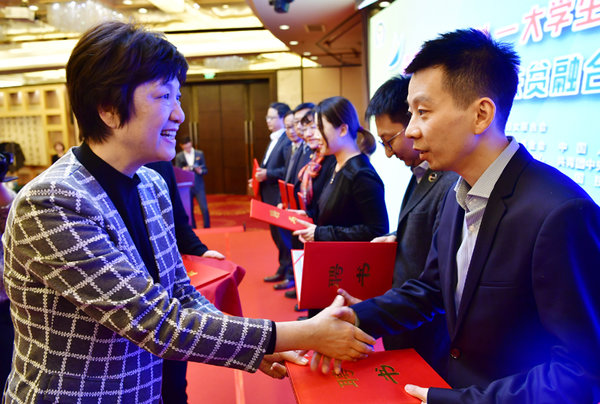 Deng Li, vice-president and member of the Secretariat of the ACWF, presents certificates to special advisors on entrepreneurship. [Women of China/Fan Wenjun]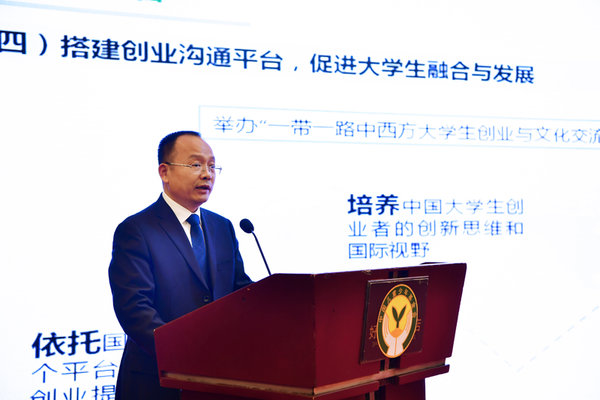 Zhu Xisheng, secretary-general of the CCTF, introduces the project. [Women of China/Fan Wenjun]
On behalf of the CCTF, Zhu Xisheng (R) receives donation from Niu Ben, president of Laoniu B&S Philanthropy Foundation. [Women of China/Fan Wenjun]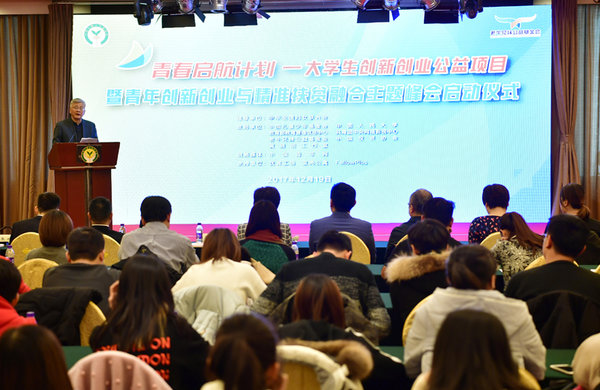 Zhang Jianming, deputy-secretary of Renmin University of China, delivers a speech. [Women of China/Fan Wenjun]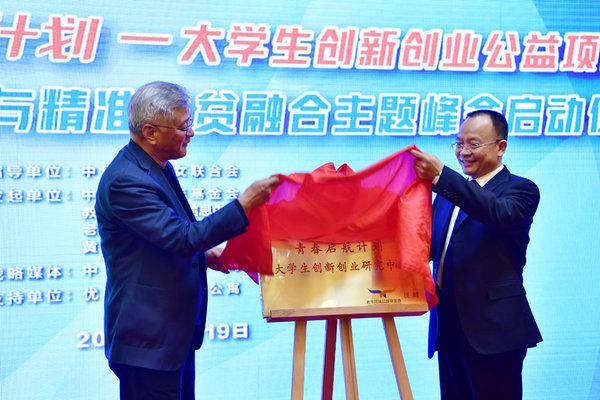 Zhu Xisheng and Zhang Jianming launch the College Students Entrepreneurship Education Research Center. [Women of China/Fan Wenjun]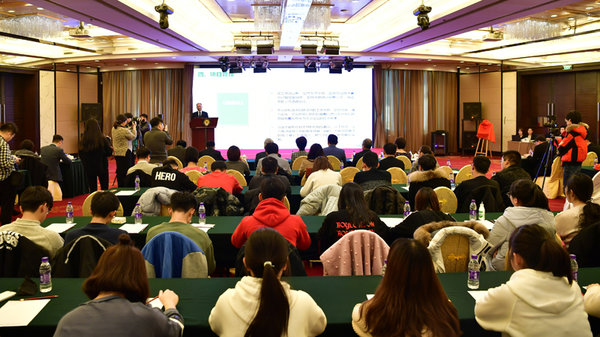 Attendees at the activity [Women of China/Fan Wenjun]