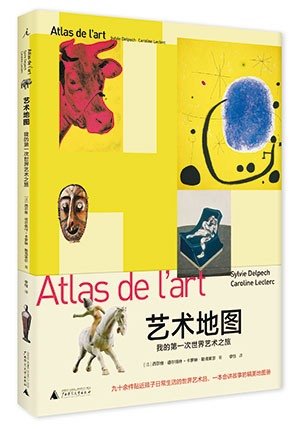 Cover of the book Atlas De L'art [amazon.cn]
Atlas De L'art is a children's book about the development of painting and sculpture in different countries. It was written by Sylvie Delpech and Caroline Leclerc, two leading experts from France, and has just been published in Chinese.
Each chapter contains many colorful illustrations and easy-to-read texts to shed light on various regions' art forms and backgrounds. Meanwhile, nearly 90 artworks from countries worldwide are featured, all on themes close to youngsters' lives.
It is a unique atlas full of enlightening stories and an "indispensable title" for every family, according to one reviewer.
(Source: China Women's News/Translated and edited by Women of China)