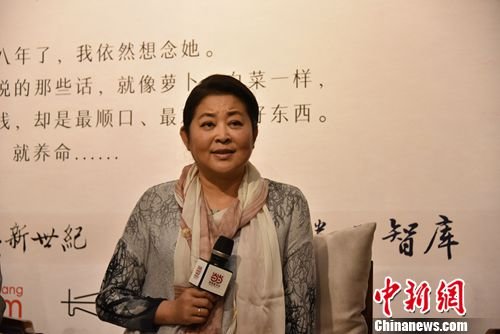 Ni Ping gives an interview. [Chinanews.com]
Renowned Chinese TV host Ni Ping held a book launch on April 6 in Beijing to publish an updated edition of her non-fiction book Grandmother's Sayings, which features new essays and paintings.
Brought up by her grandmother, Ni said she always had a deep affection for her elderly relative. Two years after the woman passed away, Ni wrote the book, presenting her memories to readers.
On March 11, she read a part of the book at the TV competition Chinese Poetry Conference, which greatly moved audiences, Ni recalled.
Speaking of her initial motivation for writing, Ni stated she just wants to convey her thoughts of love and appreciation for her grandmother. Beyond her expectation, the title has found considerable resonance with readers.
"I'm delighted that those who read my book accept my grandmother's way of thinking and language for she was such an ordinary woman."
Ni believes that "the simplest truths in life may last forever." In her opinion her grandmother was the cleverest person in the world since she always kept an open mind.
Those present at the event also included famous hosts Zhao Zhongxiang, Dong Qing, Jing Yidan and Bai Yansong.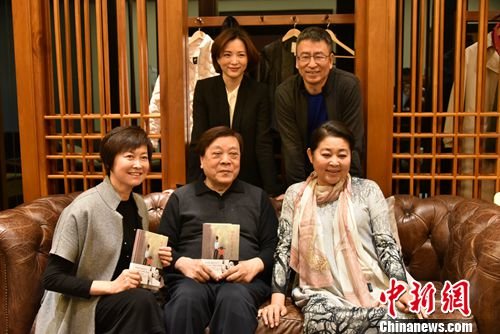 Ni Ping (R1, front) and several hosts. [Chinanews.com]
(Source: Chinanews.com/Translated and edited by Women of China)