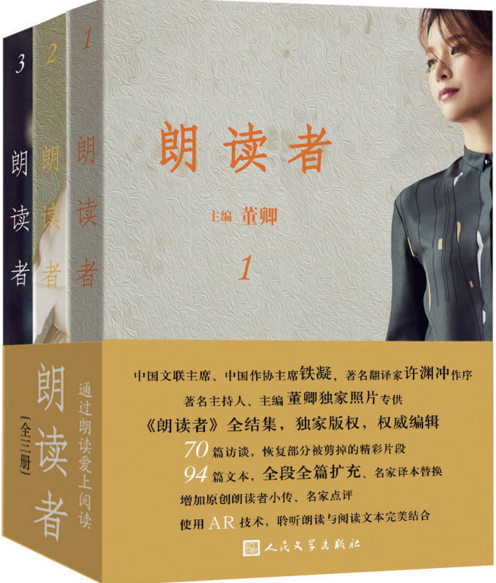 Cover of the book 'The Reader' [dangdang.com]
The Reader is a new book released by People's Literature Publishing House. It collects 70 interviews with guests of a popular, recently-concluded weekly cultural TV show.
The book is published in three volumes, and includes 94 articles. Dong Qing, renowned TV host and producer of the program, served as editor-in-chief of the book.
Xu Yuanchong, a famous Chinese translator and professor at Peking University, along with Tie Ning, chairperson of the China Federation of Literary and Art Circles, wrote the preface.
In addition, the book includes special pictures which readers can scan to access relevant videos about the program.
(Source: vr.sino.com.cn/Translated and edited by Women of China)