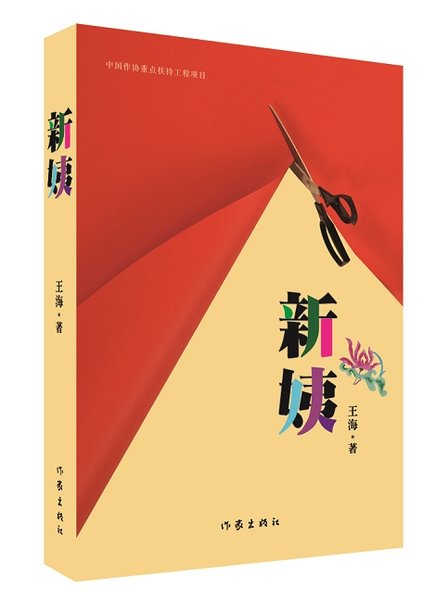 Cover of the novel 'New Aunt' [chinawriter.com.cn]
New Aunt is the latest novel to be published by Chinese author Wang Hai, and took him around six years to complete.
It tells a story of an ordinary woman, born in turbulent times, who becomes an outstanding paper-cutting artist due to her talent and decades of tireless practice.
New Aunt is a great boon for literature in northwest China's Shaanxi Province and should be a highlight, according to Li Jingze, vice-president of China Writers Association, speaking at a symposium held on December 24 in the city of Xianyang.
Famous writer Jia Pingwa also attended the symposium. He praised Wang's talent for writing and said his works have influenced many people.
Critic Li Xing commented that Wang has developed his unique, creative style.
(Source: chinawriter.com.cn/Translated and edited by Women of China)