The All-China Women's Federation (ACWF) held a ceremony awarding outstanding female handicraft makers during an ongoing expo held in Yiwu, east China's Zhejiang Province on October 23.
Candidates recommended by women's federations from various provinces, municipalities and autonomous regions won awards through online ballots and expert assessment.
Categories included "Golden Prize for Ethnic Handicraft", "Silver Prize for Ethnic Handicraft", "Prize for Women and Children's Favorite Products" and "Outstanding Organizers Award".
There was a total of 73 winners, with the number of golden prize recipients hitting 10.
Cui Weiyan, director of the Department for Women's Development at the ACWF, along with other ACWF officials, presented the awards.
Ma Yuenan, director of ACWF urban affairs, hosted the event.
In a bid to help implement the central government's decisions on public entrepreneurship and innovation, and further promote the ACWF's Women Entrepreneurship and Innovation Action scheme, the ACWF launched the China Women's Handicraft Expo on October 21.
The initiative, coinciding with the annual China Yiwu International Commodities Fair (Yiwu Fair) and lasting till October 25, is expected to play a positive role in helping women find employment and develop their careers and businesses.
Cui Weiyan, director of the Department for Women's Development at the ACWF, announces the list of winners. [Women of China/Zhang Ping]
Cui Weiyan awards winners of the Golden Prize for Ethnic Handicrafts. [Women of China/Zhang Ping]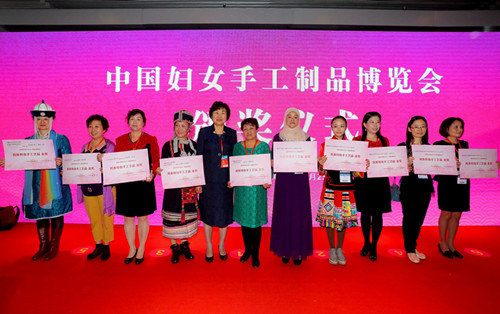 Cui Weiyan (L5) poses with winners of the Golden Prize for Ethnic Handicrafts. [Women of China/Zhang Ping]
A piece of silk embroidery that won the Golden Prize. [Women of China/Zhang Ping]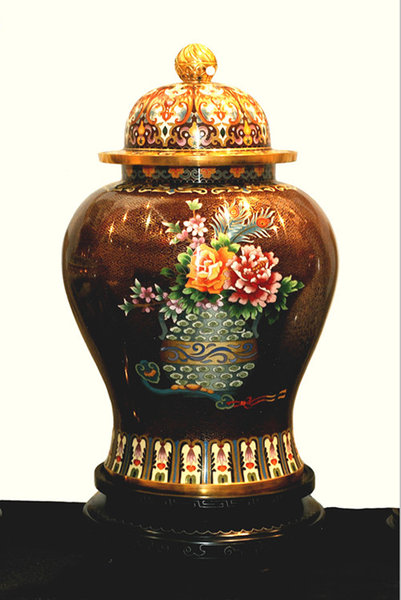 A cloisonné ware that won the Golden Prize. [Women of China/Zhang Ping]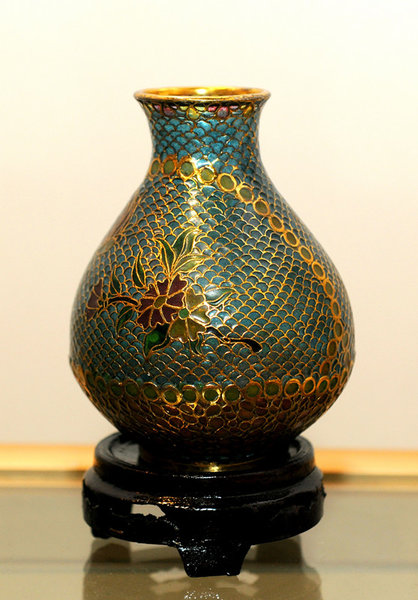 A piece of bodiless cloisonné that won the Golden Prize [Women of China/Zhang Ping]