Many Chinese hope to one day start a business, so they can have a job in which they are truly interested, and so they can be their own bosses. However, most will never realize their dreams, mainly because they do not have enough money to open and operate a business. Some white-collared women workers have discovered an innovative way to realize their dreams. They are running low-cost shops online, via WeChat (a messaging and calling app) and their microblogs. They offer high-quality products and services, which attract middle to high income earners.
No doubt you have heard the phrase "wei chuangye" at some point. The phrase has become popular in China. But what does "wei chuangye" mean? Some people believe "wei" means low cost. So, they believe "wei chuangye" means investing a small amount of capital to start a business. Some people believe "wei" means WeChat and microblogs, which have become platforms for starting a business. So, they believe "wei chuangye" means starting a business via WeChat and/or a microblog. Yet, others believe "wei" means only one kind of products or services. So, they believe "wei chuangye" means offering just one high-quality product or service. However, most people believe the concept of "wei chuangye" combines all three meanings. So, they believe "wei chuangye" means investing a small amount of capital to start a business via WeChat and microblog, through which they sell a limited line of high-quality products or services. This model of a low-cost business has attracted many women entrepreneurs.
Doing Their Best
Tao Tao [Women of China English Monthly]
Tao Tao, 34, founder of ZZART online shop
Input: 2,600 yuan (US $413)
Platform: Taobao, WeChat, microblog
Products: Tea, handmade products
ZZART, Tao Tao's Taobao shop, has a limited line of quality products, including tea, produced in her family's tea garden, and handmade brown sugar and loquat syrup. The syrup is good for relieving coughs and moistening the lungs, especially in summer. The syrup is made according to a recipe from an elderly doctor of traditional Chinese medicine. The syrup, made from fresh loquats and loquat leaves, must be stewed for more than 10 hours before it can be poured into a glass bottle. All of Tao's products are made from fresh ingredients. Quantities are limited.
Tao offers high-quality products, which are wrapped carefully. Tao carefully chooses the paper used to make labels, the high-quality cloth used to wrap products, and even the string used to tie the packages. Tao believes the quality of the wrapping is as important as the quality of the products.
"I hope the customers will feel the products are carefully made and wrapped … A patron once bought products in my shop for her friend. The patron requested I write a poem on the card. I wrote the poem five times, as I could not tolerate any flaws on the card," says Tao. "The customer told me that she was touched by the writing … She could not believe there was a seller who was willing to waste time on writing calligraphy for customers."
Tao pays attention to the quality of her life. She believes she is a person who lives in the "details" of life; for example, she watches rain fall on the tea plants during rainy days, and she watches the moss and wild mushrooms, which grow in her tea garden. She notices the different colors of the tea plants during the different seasons. Such are the interesting things in her life.
"I want to concentrate on my business, put in time and hard work and make the business valuable. I know what I really like to do … I established a small advertising agency when I was 25. At that time, I had no experience, and no one taught me how to run a company," says Tao.
"I did not know how to find customers. Every day, I worried about how to make money to pay the rent and salaries. Then, I opened a photography studio. The studio eventually closed, due to lack of money. Later, I worked in an advertising company. When my boss arranged for me to order tea as gifts for customers, I remembered my parents and their tea garden. I wanted to share our tea with more people. So, I established ZZART," says Tao.
"I am more confident this time, as an online shop is low-cost, and I can sell products to customers in other cities and provinces. In the beginning, I only invested 2,600 yuan, which was used to buy the wrapping materials. Now, I also have a microblog and official WeChat account to advertise my shop. Moreover, the microblog and WeChat are platforms where I can share my stories, and communicate with the customers," Tao says.
Assistance in Starting a Business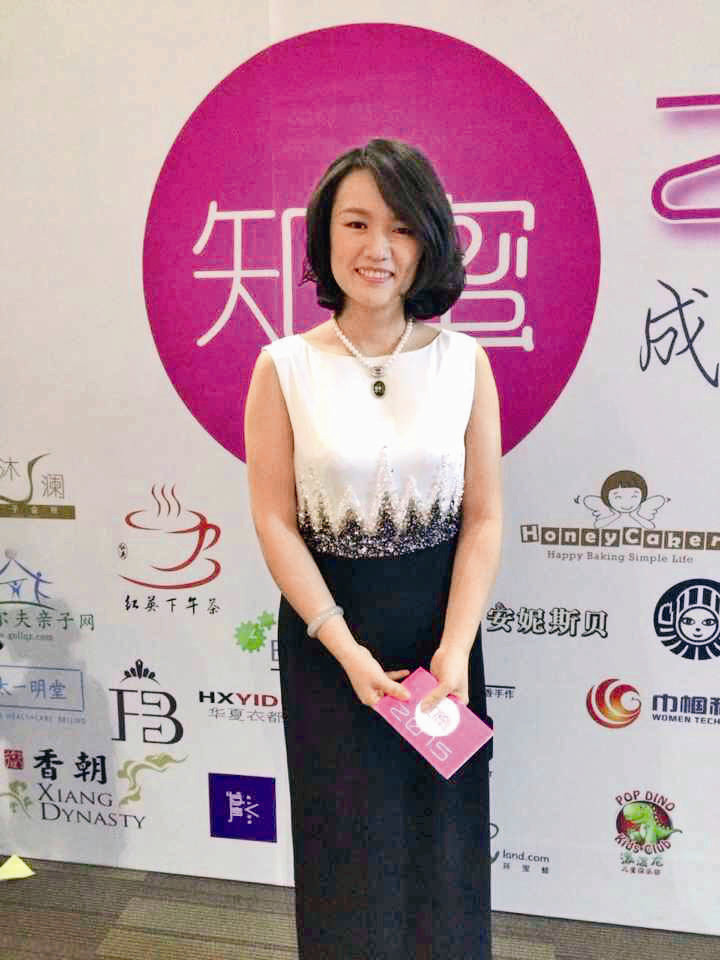 Sun Xin [Women of China English Monthly]
Sun Xin, 33, founder of Zhi Mi Women Entrepreneurs' Online Community
Input: 500,000 yuan (US $79,365)
Platform: WeChat
Product: One-stop services for women who start businesses
Sun Xin, formerly a reporter, resigned her position three years ago, after she gave birth to her second child, when she was 30. Sun became anxious, half a year later, because she did not want to be a full-time mother.
"At that time, my husband was busy starting his business. While my husband and his friends were talking about the future of his business, I was nursing my baby. I felt depressed. It seemed that everybody was making progress, except me. Every day, I only pushed the baby stroller ... and talked with the elderly people in my neighborhood. I thought that I could do more things ... I was not willing to 'retire,'" says Sun.
She decided in 2014 to establish an online community to help women who wanted to start businesses. Sun discussed her plan with some friends, who had started businesses, and professors who taught courses in starting a business. They all supported her idea. Zhi Mi, a women entrepreneurs' online community, was established in 2014. The community offers one-stop services, including financing and lessons on how to start a business, to women who want to start a business. Sun uses her WeChat account, WeChat group and QQ (instant messaging software) group to provide courses.
"Most men who start businesses want to make money. However, for most women, their interests in certain things are the most important reasons (for them to start businesses). Most women are passionate about and interested in starting a business, but they lack knowledge about business rules and experience in running a business," Sun says. "Starting a business is like entering a jungle. You need to know the jungle, and the rules of the jungle. You cannot start a business in a way that you think is right. Sometimes, women are not rational enough. I cannot watch them waste much time and money by taking the wrong path. I want to guide them to explore the jungle."
Through Zhi Mi, Sun offers a series of courses and activities. She suggests the participants should think about their reasons for starting a business. In the first lesson, Sun advises the participants not to start a business because they envy someone who is making money by running his/her own business. Sun also says one should not start a business because he/she is prodded by other people (to start a business). Sun also offers suggestions on how to solve problems that arise when one is starting a business.
Sun does her best to help women avoid taking the wrong path. She invites people, who have started and successfully operated a business, to share their experiences. Sun also invites experts to have one-on-one talks with participates.
Now, Sun operates Zhi Mi successfully. However, it is still not profitable. "A good entrepreneur should pay attention to what kind of value he/she can create. I believe that if I run a valuable business, and if I realize my value, I will make a profit sooner or later," says Sun.
"I made up my mind to pay the 'tuition fee' (input), before I started the business. I will spend 500,000 yuan if I want to take the Executive Master of Business Administration course. I invested that amount of money in establishing Zhi Mi. I think it is better (to use the money to start a business)."
Online Psychological Counseling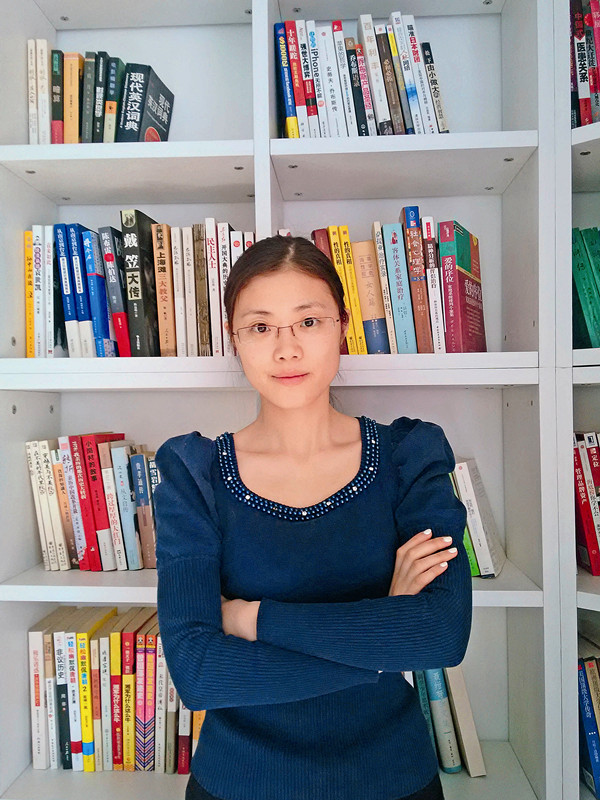 Pan Xingzhi [Women of China English Monthly]
Pan Xingzhi, 32, founder of Xingzhi Psychological Counseling Online Platform
Input: 0
Platform: WeChat
Product: Psychological counseling services for women
Pan Xingzhi established Xingzhi Psychological Counseling Online Platform in 2013, to help women solve their problems with their boyfriends, husbands or mothers-in-law. Now, she employs more than 100 full- or part-time counselors. The team offers services to customers via WeChat, an online platform.
Pan, formerly a journalist, wrote many articles and columns in newspapers about women's emotional problems. She uploaded her articles on SharpShow, her official WeChat account, in 2013. A few days later, she noticed that many of her readers used her WeChat account to ask her questions about their emotional problems.
"I replied to them … I also uploaded their (questions) and my answers on the account … and shared their problems with others. Since then, more and more people have discussed their problems. At that time, I was still a full-time journalist. I had limited time and energy. So, I began to charge for answering their questions. The fee for replying by e-mail was 50 yuan (US $8). The consultation via WeChat was 100 yuan (US $16) per hour. There were still many who were willing to seek advice from me," says Pan.
She had 50,000 fans within a few months. So, Pan established a membership system. Each member was required to pay 699 yuan (US $111) for a year.
In early 2014, Pan began planning to write a book of her members' emotional problems, and her replies to their problems. Editors at the publishing house suggested Pan add others' opinions at the end of her replies. So, Pan uploaded details of the members' situations to her WeChat account, and asked other members for their comments.
"I had not thought of quitting my job before I met Hao Xilong, who guided me to start the business … At that time, there were many people who approached me with their problems. I could not answer all of their questions in time. Hao told me that if I did not have enough time and energy to reply … the people would not be satisfied with my services. He advised me to start a business and establish a team," recalls Pan.
"So, I started the business, and I employed a team of counselors. I selected counselors who were suitable for the WeChat platform, according to their certificates and the feedback of customers. Not all of the counselors were suitable to offer counseling services online. I pay attention to the quality of the counseling services," says Pan.
"WeChat and micoblogs are only types of platforms on which to run a business. We will need to operate the business via several channels, after it is well developed. We will not only run the business via WeChat and the microblog in the future," says Pan.
(Source: Women of China English Monthly July 2015 Issue)