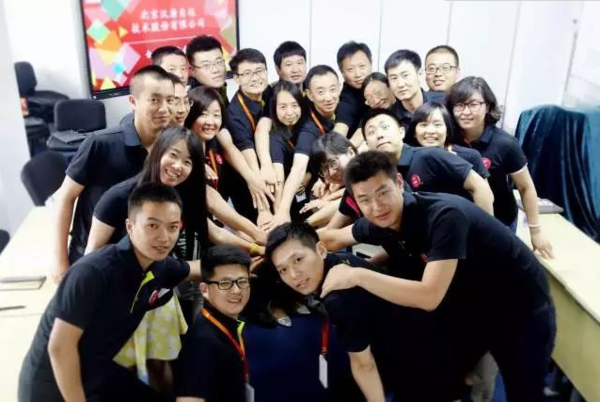 Zeng Xiangqun's team members [sohu.com]
Zeng Xiangqun, an enterprising female entrepreneur, who established an asset management company in 2015 in Beijing, has put great effort into developing an online mobile educational platform in the last few years.
When talking about her project, Zeng said confidently, "Our technology will allow children from northwest China's Xinjiang Uygur Autonomous Region to listen to the lessons of famous teachers in Beijing."
Zeng worked at an IT enterprise when she first arrived in Beijing. The next year, as the enterprise went bankrupt, she set up her own company. Thanks to her quick mind and good management ability, her company has played a key role in supporting several ministries' and Beijing government's emergency command system by providing video conferences.
So far, her company has granted many patents and developed over 40 new science and technology products. It also offered assistance to the 2008 Beijing Olympics and the APEC emergency command center.
As she has accumulated some wealth through her company, the ambitious woman began turning her sights on researching digital core technology in fields of education and medical care. Speaking of the process of transformation, Zeng said it was hard but she had made a firm determination at the beginning.
"I hope to take advantage of technology to solve the problem of the imbalanced resource distribution of education and health care."
"With these technologies, children in Xinjiang can access lessons given by top teachers in Beijing, while doctors from other countries can get support and guidance from domestic surgeons to carry out complicated surgeries."
(Women of China)