Luo Li [zjol.com.cn]
A former media worker from the city of Wuhan, central China's Hubei Province, has devoted herself to poverty alleviation among rural people in southwest China's Guizhou Province via the management of her science-based agricultural business for years.
Luo Li was director for market affairs at Shanghai-based magazine Asian Business Leaders in 2007 when she learned about the stories of dropout children in Ziyun, an economically underdeveloped county in Guizhou, from her friends.
Without hesitating, Luo and her friends went to a rural school in Ziyun and brought with them a bag of presents for local impoverished kids. During the visit, she found a majority of children had lived together with their elderly grandparents while their parents usually went to large cities to find employment.
Luo had shuttled back and forth from Ziyun and Shanghai for six consecutive years until she realized in 2013 that donating material gifts would not fundamentally change the children's lives. Therefore, she made up her mind to contribute more efforts.
Luo found by accident that soilless agricultural cultivation could have a bright future in the area since the county had infertile soil caused by stony desertification.
If successful, the development of soilless planting would create many employment opportunities for local people and thus attract local rural migrants to return to their hometown for work.
Therefore, Luo resigned from her job in Shanghai and has immersed herself into the agricultural business in Ziyun since then.
Although Luo had to start her business venture from scratch, she still had to successfully overcome various kinds of odds, including necessary adjustments to the fresh living environment, the insufficiency of relevant knowledge and competent workers, and an investment failure caused by a partner's mistake in technological arrangements.
Luo often personally instructed her employees on how to plant crops and vegetables, went outside to fetch delivered packages, and found financial support from other partners during the preliminary stage of her business.
The stories of Luo and her business have been known by more people after China Central Television (CCTV) gave it special coverage last year.
Right now, a rising number of clients have invited Luo to cultivate organic crops on their behalf and they have made large profits from their cooperation.
In addition to providing local people with well-paid employment opportunities, Luo has contributed 10 percent of her annual revenue to the assistance of local poverty-stricken students in their academic studies.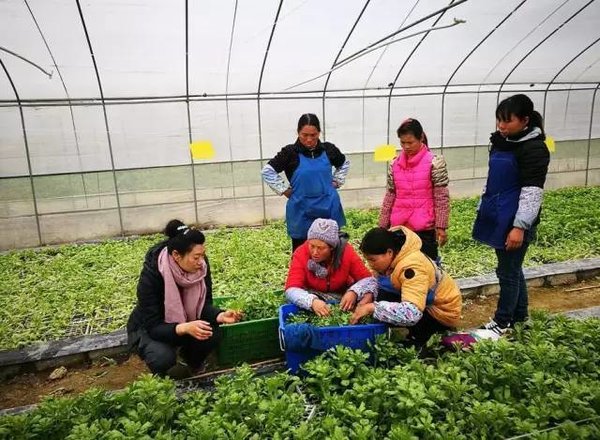 Luo Li (L1) talks with employees about how to better grow vegetables. [ziyunzx.com]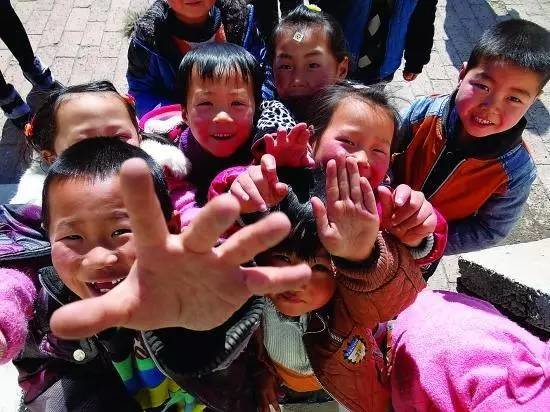 Local children smile in front of a camera during an interview. [ziyunzx.com]
(Women of China)