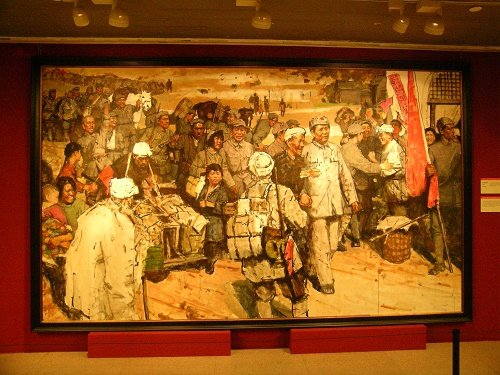 A painting on show at the museum [Women of China/Zhang Jiamin]
To commemorate the 80th Anniversary of the Victory of the Long March (1934-1936), an art exhibition displaying Red Army soldiers' heroic spirit kicked off at the National Art Museum of China in Beijing from October 26-November 6.
The exhibition was sponsored by the Chinese Society of History of the Communist Party of China (CPC), the Chinese Society on the Research of the Figures in the History of the CPC, the National Art Museum of China, CPC Publicity Department, Guizhou Provincial Party Committee, and the Department of Culture in Guizhou Province.
In the 1930s, Red Army soldiers trekked through 14 provinces across the country. The journey to break through barriers from the Kuomintang's army was treacherous by any standard, said the organizers. The soldiers endured hardships unimaginable to us today. There was terrible misery along the rapids, snowy mountains, desolate grassland, and the like, added the organizers.
Traveling to Yudu in east China's Jiangxi Province, then to Huining in northwest China's Gansu Province, Zunyi and Chishui River in southwest China's Guizhou Province, had always been a long-cherished wish of many Chinese painters. Delving deeper into their studies of history, artists discovered that the land was steeped in the rich history of the Red Army soldiers' courage and bravery.
The painters wanted to see with their own eyes the land traversed by the Red Army soldiers in the past. They found evidence of the Long March spirit, which was reflected in their paintings with distinct themes.
Red Army soldiers deserve our praise from the heart, commented the organizers.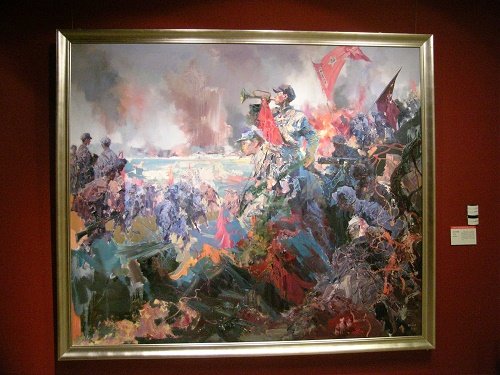 A painting on show at the museum [Women of China/Zhang Jiamin]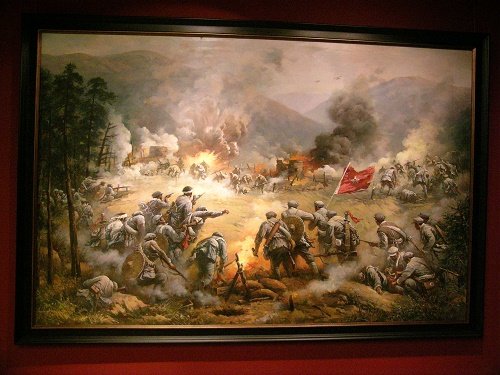 A painting on show at the museum [Women of China/Zhang Jiamin]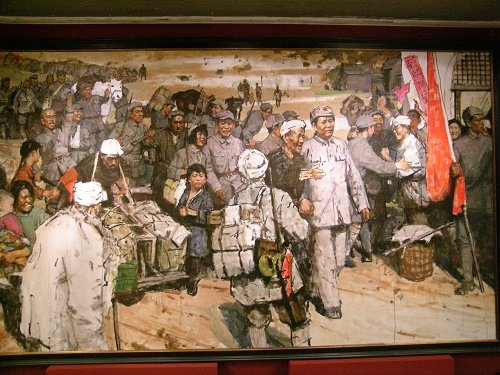 A painting on show at the museum [Women of China/Zhang Jiamin]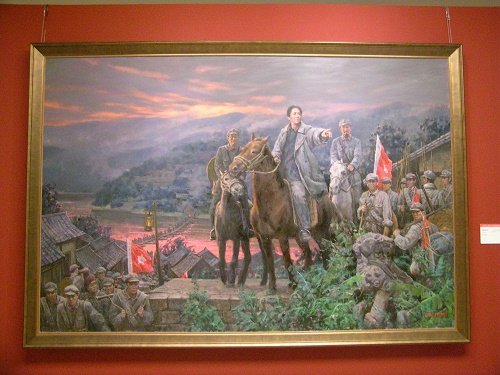 A painting on show at the museum [Women of China/Zhang Jiamin]
A painting on show at the museum [Women of China/Zhang Jiamin]