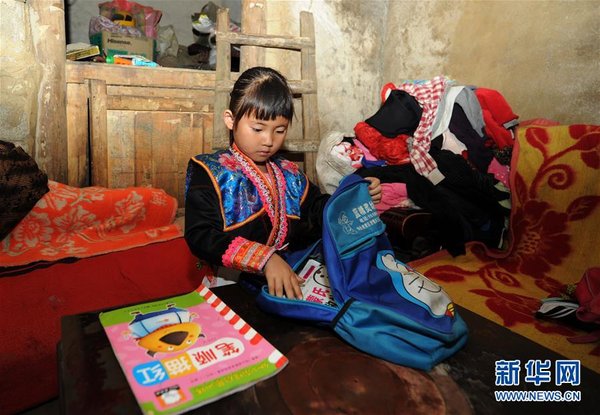 Ji Xue packs her schoolbags. [Xinhua]

Ji Xue, a 6-year-old girl of the Miao ethnic group, moved to a reception site from her previous residence in Gesha Miao Village of Anshun City in southwest China's Guizhou Province. Ji moved along with her grandparents and younger sister on April 22.
As part of the local poverty alleviation and relocation project, they moved to the Rainbow Community from the high-altitude Gesha Miao Village, where there is little farmland and water.
Ji Xue and her family members moved to the new settlements where they will begin a new life, with the help from local officials. The Rainbow Community is the biggest centralized settlement for poverty-alleviation and relocation in the Xixiu District of Anshu.
There are 1,484 houses in 45 buildings in the community, and 6,713 people from 1,457 households will be relocated there. Aside from resettlement housing, it is also equipped with other services and facilities, from kindergartens to junior high schools, hospitals and schools.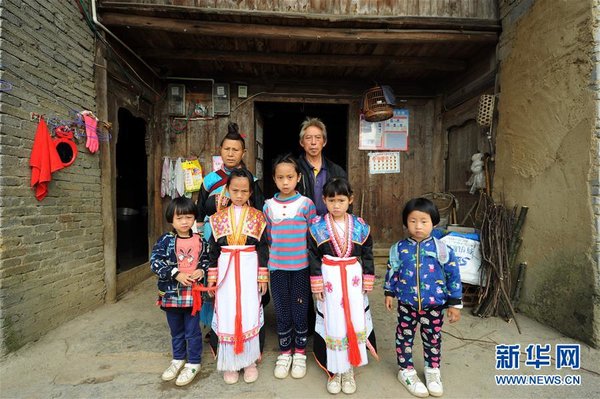 Ji Xue takes a photo with her family members in front of their old house. [Xinhua]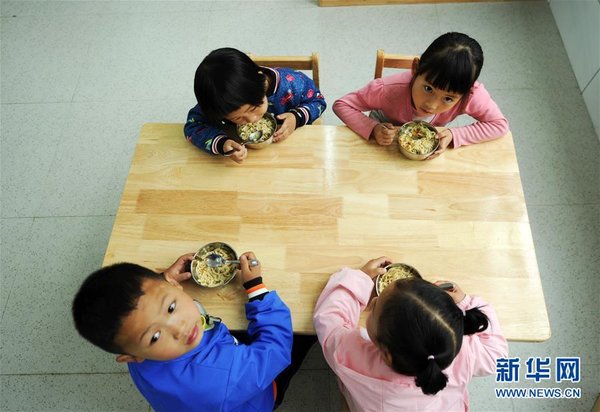 Children have breakfast in the new classroom. [Xinhua]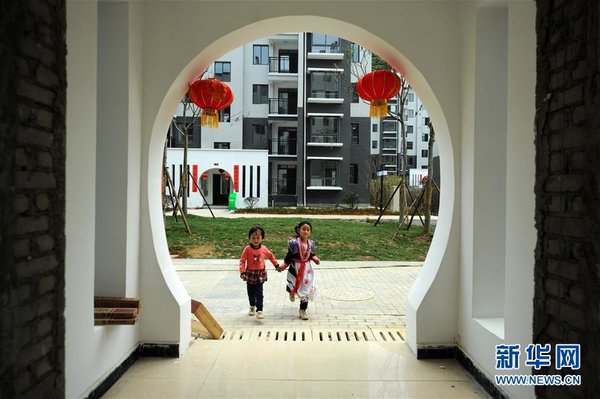 Ji Xue plays with her cousin in the Rainbow Community. [Xinhua]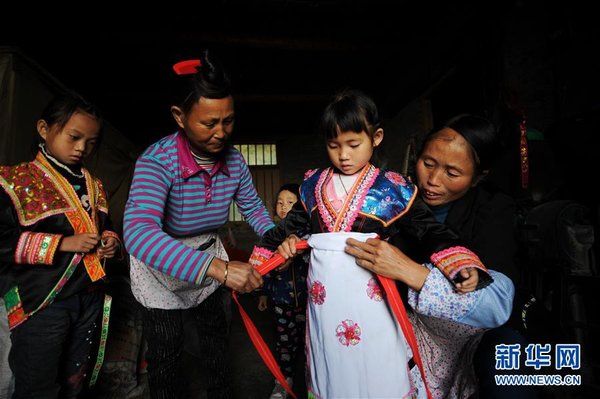 Family members help Ji Xue put on the traditional clothes of the Miao ethnic group. [Xinhua]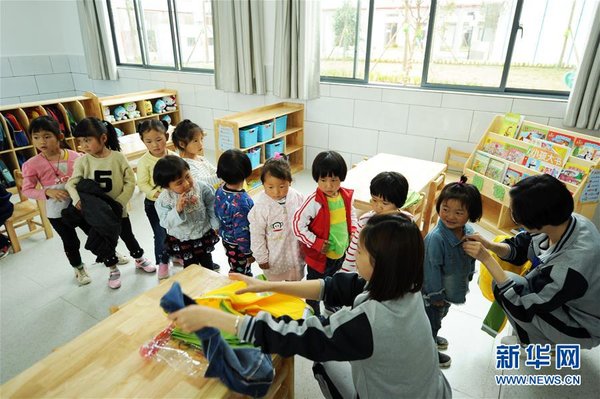 Teachers give new school uniforms to children in the kindergarten. [Xinhua]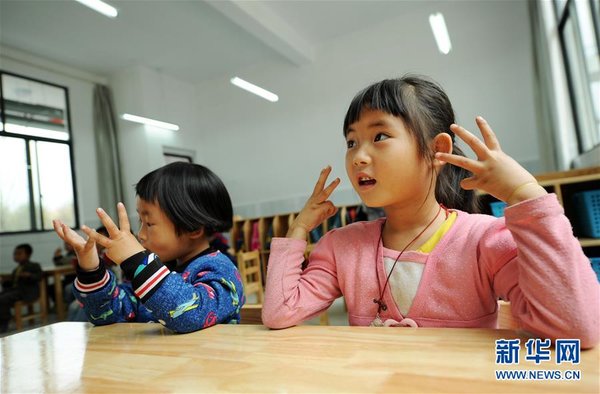 Ji Xue plays games with the teacher in class. [Xinhua]
(Source: Xinhua/Translated and edited by Women of China)