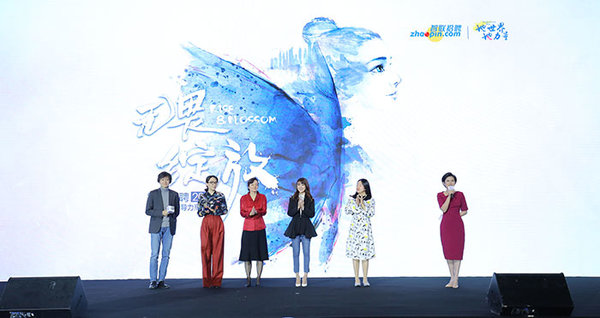 Zhaopin.com, a major China-based recruitment website, publishes a report indicating that the current situation for career women is not positive despite their strong willingness towards self-fulfilment.[China Women's News]
Zhaopin.com, a major China-based recruitment website, recently published a report indicating that the current situation for career women is not positive despite their strong willingness towards self-fulfillment.
Triple Barriers for Career Women: Self-Restriction, Family, Social Injustice
According to the report, most female employees were willing to realize self-improvement whereas a large number still lacked confidence in the workplace. About 32 percent of women surveyed could not estimate how long they would wait for a promotion opportunity while the proportion for their male counterparts is 26 percent.
When choosing employment, women are more conservative. The findings showed that over 60 percent of female respondents tended to apply for a post when their abilities covered over 70 percent of the job demands, compared with 56 percent for men.
When it comes to barriers during promotions, women focused on their lack of capabilities and working experiences whereas men stressed external factors such as passive reassignment.
The report implied that for women between 21-39, their personal abilities and working experiences had less of an impact on female employers' promotion with age. Instead, increasing inputs to households attributed more to the loss of promotion opportunities.
Female senior managers also faced the same situation and the trend was more evident for career mothers.
Regarding career development, the report indicated that married women stressed the stability of jobs whereas unmarried women highlighted financial independency.
Perhaps surprisingly, married women who had children were more positive to face working challenges and strived for promotion. As a result, the proportion of managers and leaders among mothers is higher compared with other groups.
In particular, the report highlighted gender bias during employment and promotion.
Despite women's ages of 30-34 being the 'golden period' of both marriage and career development, about a quarter of female respondents among that age group, especially married women without children said they experienced severe or extremely severe gender discrimination in the workplace.
Meanwhile, the report showed 72 percent of the respondents had male leaders, presenting serious gender imbalance in the leadership group.
In addition, while the press conference also published a study on gender differences in HR personnel's feedback towards resumes, the report indicated that female HR staff members tended to choose male interviewees.
Guests Encourage Women to Break Stereotypes and Release Charm and Power
Furthermore, the "She World, She Power" Plan to safeguard Chinese women's equal rights in the workplace was also launched at the event, focusing on issues of the gender pay gap, promotion opportunities and maternity leave.
Guests shared their stories and feelings on the empowerment of professional women.
Tong Dawei, famous Chinese actor and UN Women National Goodwill Ambassador, and his wife Guan Yue, were the first celebrity couple in China to support the "HeForShe" Campaign launched by UN Women. As a supporter to safeguard children's rights and interests, Tong said the whole society should make efforts to improve women's social status and eliminate gender discrimination in employment. Also, he called on every man to show respect and support towards women and actively share household responsibilities with their wife thereby enabling family and marriage to motivate their lives.
Julie Broussard, Country Program Manager of UN Women China, pointed to characteristics, similarities and differences between domestic and foreign professional women and provided sensible suggestions on career women's promotion in China during her presentation. She expressed her determination as well as confidence of helping Chinese women improve their social status by constant cooperation with the media, the government, private enterprises and social organizations.
Liu Nan, founder of mia.com, a Chinese e-commerce platform of baby and mother products, inspired Chinese women to decide their own future without fear.
Gan Wei, who is the founder of Le Young Media Enterprise, gave up her stable life and persuaded her family to support her startup. At the event, she shared her experiences of pressure and motivation of female entrepreneurship and encouraged women to get rid of the constraints of social norms and present self-values.
In addition, Ma Weiwei, founder and vice chairperson of Miguo Culture Group and a debater on the popular Chinese online talk show Let's Talk or Qipa Shuo, said in the era of content and knowledge, female leaders were playing a significant role in the development of the economy and social civilization. Her speech kindled the motivation of female employers and entrepreneurs.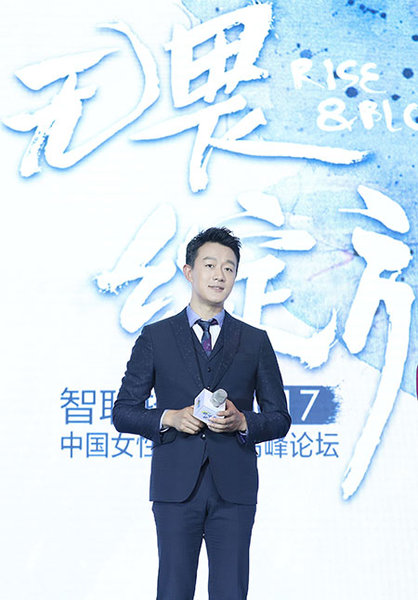 Tong Dawei, famous Chinese actor and UN Women National Goodwill Ambassador [China Women's News]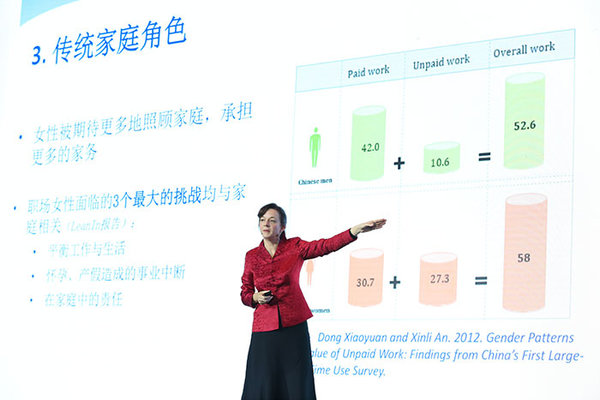 Julie Broussard, Country Program Manager of UN Women China, makes a presentation on women's challenges in the workplace at the event. [China Women's News]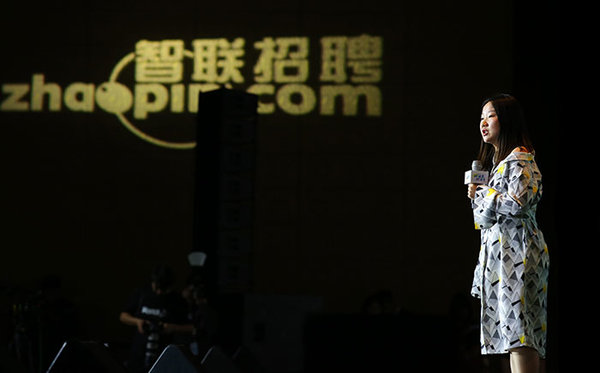 Liu Nan, CEO of mia.com, a China's e-commerce platform of baby and mother products, gives a speech at the event. [China Women's News]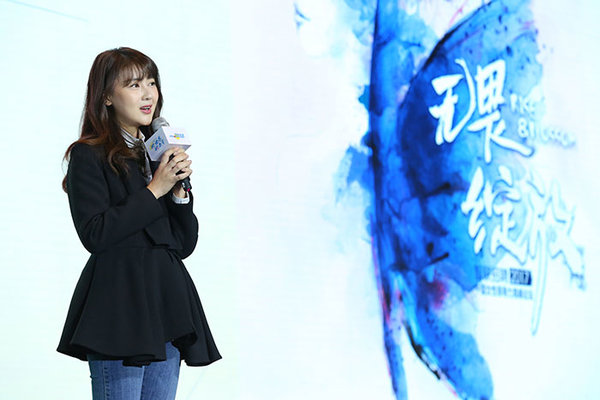 Gan Wei, founder of Le Young Media Enterprise, gives a speech at the event. [China Women's News]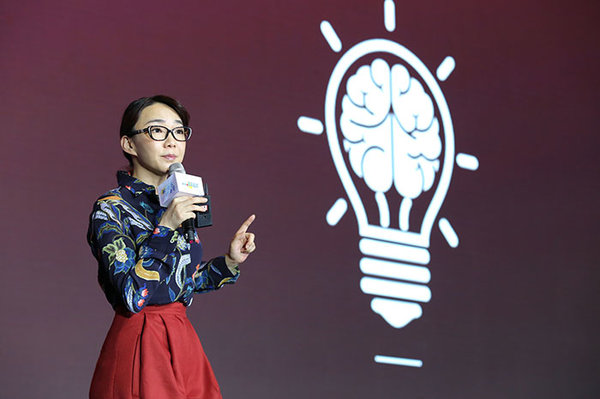 Ma Weiwei, founder and vice chairperson of Miguo Culture Group and a debater on the popular Chinese online talk show Let's Talk or 'Qipa Shuo', gives a speech at the event. [China Women's News]
(Source: China Women's News/Translated and edited by Women of China)