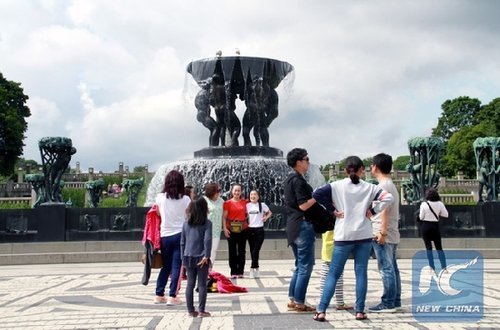 Chinese tourists pose for photos at overseas journey. [Xinhua]
Chinese women are showing a stronger interest in traveling overseas without using a travel agent compared with their male peers as the outbound-tourism market burgeons in China, a newly released travel report found.
Females made up 46 percent of total independent overseas tourists, often referred to as DIY fashion, in 2016, while the number climbed to 58 percent in the first three quarters of this year, according to a report released by Chinese online travel agency Ctrip and global payment giant Mastercard.
Overtaking travelers of the 1980s generation, the number of teenage tourists and those in their 20s currently account for more than 30 percent of China's total outbound tourists. Overseas travel is no longer just about shopping, the report said, as recreational activity reservations and spending rose 110 percent and 24 percent year-on-year respectively this year.
(Source: China Daily)